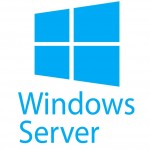 Back by request! 2-day Microsoft Server 2012 Course. The Newest Features! Join our expert this December for an overview of the most popular Windows Server 2012 new features. This two days session is ideal for administrator with limited availability. We will highlight and show you a number of important items. This shorten version of touches on topics covered in the 5-day course MS20410 Installing and Configuring Windows Server 2012. If you're looking to cover the most important and most used features of Server 2012 and can't be out of the office, this 2 day class is perfect for you. Attend at KnowledgeWave or remote into our session from any location with a broadband connection.
Microsoft Server 2012 New Features Abridged Server 2012 Class
Dates: December 22-23, 2014
Format: Live Instructor-Led
Duration: 2 days
Fee: $995
Register: Call 1-800-831-8449
Agenda and Topics Covered:
Installing and Configuring Windows Server 2012
• Installing Windows Server 2012 R2
• Server 2012 Administrative Tools and Server Manager
• Configuring Remote Management for Windows Server 2012 R2
Managing Windows Server 2012 by Using Windows PowerShell
• Overview of Windows PowerShell
• Using Windows PowerShell to Manage AD DS
• Managing Servers by Using Windows PowerShell
• Powershell Web Access and Powershell Remoting
Managing Storage in Windows Server 2012
• Storage Features in Windows Server 2012
• Configuring iSCSI Storage
• Configuring Storage Spaces in Windows Server 2012
Implementing and Managing Active Directory
• Deploying AD DS Domain Controllers
• Configuring AD DS Domain Controllers
• Implementing Service Accounts
• Implementing Group Policy in AD DS
Implementing Secure Data Access for Users and Devices
• Dynamic Access Control Overview
• Implementing DAC Components
• Implementing DAC for Access Control
• Implementing Access-Denied Assistance
• Implementing and Managing Work Folders
Implementing Network Services
• Implementing DNS and DHCP Enhancements
• Implementing IPAM
• Managing IP Address Spaces with IPAM
• Implementing DirectAccess
Implementing Hyper-V
• Installing the Hyper-V Server Role
• Configuring Virtual Networking
• Creating and Configuring a Virtual Machine
• Configuring Hyper-V Replica
• Configuring a Failover Cluster for Hyper-V
• Configuring a Highly Available Virtual Machine
This course is being taught by a Microsoft Certified Trainer (MCT) at Vermont's only Microsoft Partner for Learning Solutions.