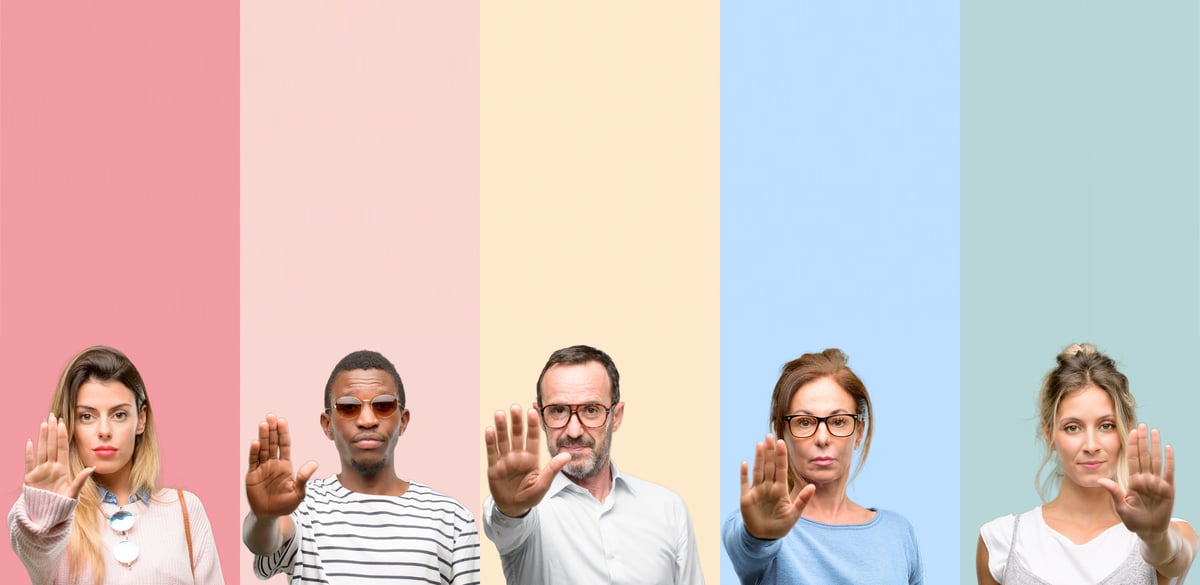 In light of the #MeToo movement, it is more evident than ever that addressing sexual harassment is a necessity in the modern workplace. However, learning about harassment may feel like another hurdle to jump through. How can you engage employees in learning about sexual harassment in a way that inspires them to fight against workplace misconduct?

Incorporate Training as Part of a Larger Effort
Let's face it – nobody wants to attend a training session where they simply sit down and are told 20 things they should not do, and 100 consequences if they do them. While you must offer training regarding your company's state-compliant sexual harassment policy, it's important to explain how sexual harassment fits into the overall environment you want for your workplace.
Engage employees in the conversation – ask about the aspects of their workplace environment they like as well as the ones they'd like to change. Establish that the primary goal is a workplace where employees can feel safe, respected, and valued, and allow discussion and suggestions regarding ways to achieve it. You can then use those desired qualities to guide the sexual harassment discussion.
Ensure Everyone Is Included
Sexual harassment can be perpetrated by anyone, male, female, supervisor, or employee; similarly, anyone can be a victim of harassment. It's important your training embraces the diversity of your office while reminding employees that they are not safe from reprisal because they are low-level employees, women, or minorities. In addition, use bystander training – remind employees that even though they may not be victims themselves, they can help victimized employees report harassment.
Including all levels of staff does not mean all training should be held at the same time. In fact, ProKnowledge workplace sexual harassment training features online training. Employees may feel more comfortable receiving training at their own pace, in the privacy of their home or office.

Inspire Individuals to Make a Difference
It can be difficult, awkward or downright risky to directly confront a person who is exhibiting harassing behaviors. However, there is a chance that the person does not even realize that the behavior can be characterized as harassment.
In these cases, it's useful to keep in mind that many people actually want to do the right thing. But they can't fix what they don't know about. It can actually be constructive to ensure that the person becomes aware of their harassing behavior and has an opportunity to rectify it. Think of all the future situations and possible victims what will benefit from this intervention!
The great news is that, even if the victim or bystander is not comfortable pointing this out directly to the person, there are systems in place within the workplace to ensure that the feedback (and corrective action, if appropriate) can be delivered indirectly through HR and management.
Make Training Efficient and Interactive
Nobody wants to spend hours attending a presentation with a quiz at the end; but we obviously do need to get critical information across and ensure people are comprehending.
Most of us actually learn best in smaller "chunks." This is why the ProKnowledge online training module is less than an hour, targeted to the learning objectives mandated by law, and has interactive scenarios sprinkled throughout.

Conversations before and after the online training has been completed will help engage your employees and help them understand that stopping harassment is an important piece of your desired overall workplace culture.
Use ProKnowledge to Your Advantage
ProKnowledge workplace sexual harassment training meets all of New York state's standards for employee training. And if you wish to provide more depth beyond the standard online training, they have a staff of expert trainers ready to consult with you on additional ways to teach and engage your team.
Sexual harassment prevention training should make employees feel safe in the workplace and communicating to them that you truly care about effective prevention is the first step in the process.
Other Blogs related to this post: