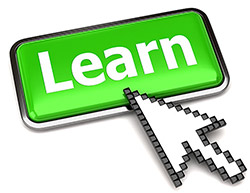 KnowledgeWave has been awarded a $50,000 Training Grant from the Vermont Department of Economic Development through the Vermont Training Program (VTP). These grant funds are available to offset training costs for Vermont companies and their employees. The awarded grant covers up to 40% of training costs associated with training eligible personal.
The two primary goals of the Vermont Training Program, (VTP), are job creation and job retention. In order to accomplish the training program goals, the state in conjunction with the employer offers three training initiatives: new employment; upgrade and crossover training for incumbent workers. These individually designed training programs may include on-the-job; classroom; skill upgrade; or other specialized training which are mutually agreed upon between the State and employer.
Eligible students for the VTP Grant are those who fall into the following criteria:
• You need to be a full time (35 hours or more per week) permanent employee of a Vermont company in one of the eligible sectors: Manufacturing, Health Care, Information Technology, Telecommunications, or Environmental Engineering. (Please note that consultants often do not qualify. They are providing a service to the company within the sectors, not working in them directly.)
• You need to live in Vermont and/or pay Vermont payroll taxes.
• You need to meet additional wage/benefit eligibility criteria:
• The training is directly related to your current or immediate upgrade in employment responsibilities and could be transferrable to another company in the state.
Grant funds can reduce training costs for Vermont Companies needing to train a team/ group or individual in topics such as Microsoft SharePoint, Advanced Excel & Access, CompTIA Technologies, Microsoft SQL, Exchange, Server and .NET programming technologies. ITIL, CISSP, Oracle, VMware, Cisco and Citrix course options are also available.
This round of grant funds have been utilized but the Vermont Training Plan has more. Please conact Eric Sokolowski, 802-864-0456 EXT 102 and learn KnolwedgeWave can help unlock funding for your training needs.