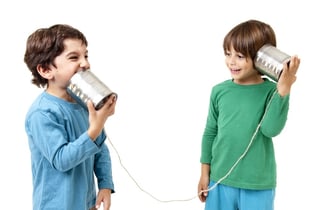 Each week it seems like more organizations are embracing Skype for Business for internal (and sometimes external) communications. Maybe you are in the same boat. If so, you've come to the right place!
This uptick in Skype for Business doesn't come as a huge surprise to us because (a) it's included with Office 365 and (b) we use it ourselves and are very happy with it. Also, teams can often save money by getting rid of licenses for other popular video conferencing solutions.
Skype for Business online training
Skype for Business offers a complete meeting solution with one platform for instant messaging, calling, video conferencing and desktop sharing. It can be used across devices and integrates seamlessly with Outlook.
While it's not a terribly complicated app, it does require some basic familiarity and some behavior change within your team. That's where a Skype for Business online training package comes in handy! We are Skype user adoption experts, providing advice for your roll-out team, end user communication templates, and live or on-demand online training for users.
Sample: How to transition from IM to voice call
Just to give you a taste for some Skype for Business online training materials, here is a short video on moving seamlessly from an instant message chat onto a call.
Key skills to train
When transitioning your team, we recommend making sure your users are comfortable with the following:
changing online presence
navigating the Skype interface
managing contacts
starting a Skype conversation
reviewing past conversations
enabling or disabling status alerts
moving from an IM to a voice call
scheduling a Skype meeting in Outlook
appropriate meeting options
starting and joining a Skype meeting
how attendees connect
sharing files with attendees
screen sharing
creating a poll and q & a
recording a meeting
Can we help get your team up-to-speed? We are experts at delivering live instructor-led online training as well as on-demand video. Our expertise covers all of Office 365, including Skype for Business.
Want to preview our Skype for Business online training for your staff? Check it out with a 30-day free trial.
You might also like...