Training videos, webinars, classes. All online. Plus an attractive JDUG discount.
SPEC

IAL:

:

Available to JDUG members only. Receive special preferred pricing, PLUS we'll even bill monthly!
Give your team the tools to master the software they use every day! Boost user productivity at a cost of less than $1.75 an employee. Contact me today for a quote.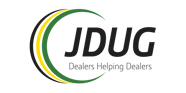 What if your team could be significantly more efficient at daily software tasks? What if they had an easy, convenient place to learn about the new features every time a new software update came out to? Saving a users time, means more productivity, and a richer bottomline. Plus, providing an ongoing training solution improves employee satisfaction and productivity, because you are showing that you are invested in their professional development.
Online videos are the heart of our learning library, from short task-oriented videos to comprehensive courses. For some learners, videos are all they need. But others do better with a live person teaching them. That's why live webinars and online classes are an integrated part of our solution.
Watch our 3 minute video to learn all about KnowledgeWave. Or use the form on the right to sign up for a quick call or demo and we'll show you around personally. >>>>>