Online classrooms and virtual training provide significant benefits and enormous potential for businesses. Use our helpful chart as you consider the training needs of your particular business and your particular staff.
Advances in technology make video training more accessible, but live training is arguably more personal. Our chart compares Classroom vs. Virtual Training across 15 different measures.
Our goal is to help you identify the most effective types of training and weigh their benefits so you can choose what's best for your workplace. We delve into three: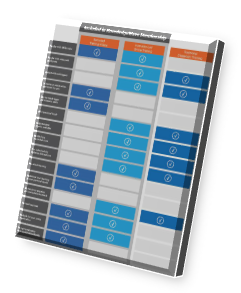 Recorded training videos
Instructor-led online training
Traditional classroom training
To learn more about engaging your employees through effective training methods, download the chart by filling out the form to the right!