How MSPs can differentiate themselves, improve client retention while enjoying recurring revenue.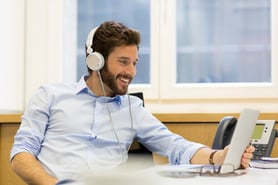 Our mission is to produce a recurring revenue solution for MSPs to use as a key business differentiator.
Our Training-as-a-Service (TaaS) solution combines a rich video library with webinars and online classes to provide software training for end users.


Recurring Revenue as a KnowledgeWave Partner
You can bring cost-effective software training to your clients while our generous partner program helps you meet revenue goals. It's a unique high margin/low touch partnership, where you get all the credit for providing an excellent service under your brand.
Leverage your existing relationships to resell a white-labelled version of the KnowledgeWave training solution and build yourself a nice passive revenue stream.
Stand Out (in a Good Way)
Differentiate yourself by offering a unique training service that your clients can really use. Plus, the pricing makes it an easy sale.
Here's the best part: KnowledgeWave provides an industry-leading ROI report for each of your clients so they can feel confident that they are getting good value for their training dollars. Historical data shows that many clients see a full return on their annual investment within 4-5 months.
Your clients will be very happy with their training services because we work hard to ensure ongoing customer satisfaction through industry-leading user engagement techniques.
Request a demo to get a look at the ROI report and an overview of the partner program.

5 Ways an End-User Learning Solution Helps Retain Clients
Depending which expert you ask, it costs between 4 and 10 times more to acquire a new customer than it does to keep an existing one.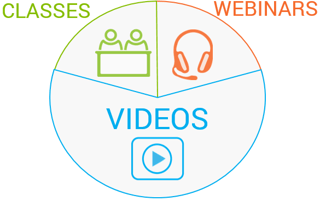 Adding an end-user learning solution to your services mix will help retain customers and keep competitors at bay by offering:
Preferred pricing available only through partnership
Improved user adoption of technology, increasing the bond between you and your client as a trusted partner
Relevant content to empower users and reduce support calls to your help desk
An industry-leading blended learning solution that combines different training modalities into a single easy-to-use system
Training ROI metrics, making it easy for your clients to evaluate the effectiveness of their investment
Still Thinking About It?
Please check out our blog. Our business training experts write frequently about topics that are relevant for MSPs and employers. Here are a few of our popular posts:
Want to Kick the Tires?
We offer a 30-day free trial, no strings attached. Hope to see you there!