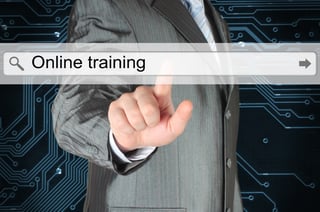 As an MSP, software training can be an important tool in your land-and-expand tool belt. Sometimes it can be a great chance to land, offering a foot in the door when there is a clear training need. And sometimes it's just the right expansion opportunity to upsell to your current customers.
For land-and-expand to work in a repeatable and scalable way, you want to think about your overall ascension model that quickly and predictably moves the customer from one success milestone to the next. Which milestones have logical expansion opportunities just waiting to be explored?
How training rounds out your MSP's online services
Assuming you've already moved beyond the break/fix model into a recurring monthly revenue approach to providing services, then Training-as-a-Service will slip perfectly into your MSP's online services mix.
The reality is, if you wait for the next logical IT-centric expansion opportunity to organically appear, you might wait a while. A long while.
You also can't (shouldn't) force them to expand their use of your IT services if they're not ready, right? Right. After all, you are a trusted advisor providing IT expertise in service to the customer's ultimate success.
Research by McKinsey shows that customers who take an upsell stay longer, so there is value in getting customers to buy more sooner.
The cool thing is that there are a lot of logical expansion opportunities beyond IT infrastructure itself, because in today's business, every department uses technology to achieve their goals.
KnowledgeWave enables MSPs to differentiate themselves by offering online training solutions that provide monthly recurring revenue.
Build relationships across the company, not just in IT
The trick is to figure out their pain points and offer IT-related services and solutions that embed you deeply across the organization and maximize your per-client revenue. Keep an eye out especially for recurring revenue opportunities (obviously), but don't completely discount the one-off opportunities, like training and consulting.
Non-recurring revenue can lead you to the Holy Grail of recurring revenue if you understand how things work. Non-recurring revenue can be the catalyst that speeds the customer to the next success milestone with a recurring revenue expansion opportunity associated.
Think about it: training leads to a higher breadth and depth of use of IT, further cementing your foothold inside the customer organization. Training can be a one-time event, but you can also use it as an introduction to the Training-as-a-Service (TaaS) model. Voila: non-recurring revenue just grew into recurring revenue.
You've already monetized your technical support expertise, why not monetize end user software training, too?
But you have to look at those one-off sales not just for what they are at the time but how they fit into an orchestrated land-and-expand model that drives higher revenue per customer.
What are other successful MSPs doing to add high margin services that drive reliable recurring revenue?