This is the first in a series of 4 posts about simple computer adjustments that can make a world of difference for older workers. Microsoft Windows has some great tools to help accomodate changes in vision and dexterity that can happen as our bodies age.
This first post is about screen resolution. Screen resolution refers to the clarity of how text and images are viewed on your computer screen. The higher the resolution the sharper the images. Most new computers come with a high resolution screen. So, that sounds great right? Well, there is a slight trade off. Yes, high resolution does make items on your screen appear sharper but they also appear smaller and harder to read especially as we get older.
As a user who has just turned 50 myself, I find that viewing text and images on my computer screen can be a challenge. Below are a few of the simple modifications that can be made to your computer to help improve visibility.
Changing the Screen Resolution
1. Right click on the Desktop using your mouse (see screen shot below).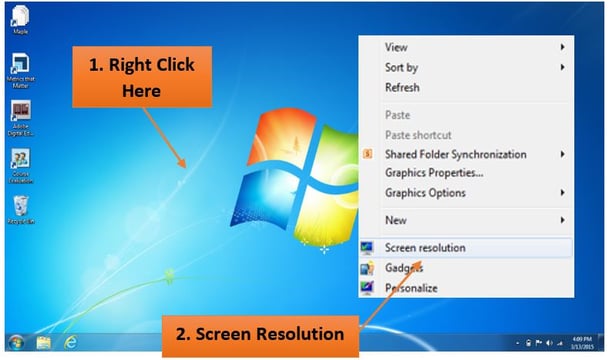 2. From the drop down menu list, choose Screen Resolution.
3. Click on the drop down arrow next to Resolution (the smaller the numbers the bigger the text and images).4.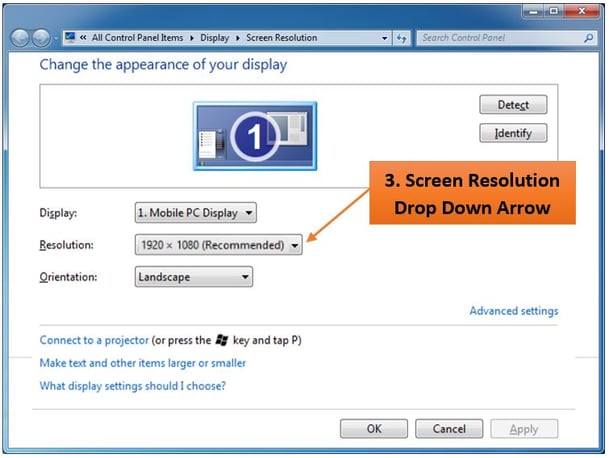 4. Select 1366 x 768, or another setting close to this resolution, from the drop down list, then choose OK. The screen will shake a little and a dialog box will appear asking you to confirm the new settings. This is a good starting point. Try experimenting with other setting options until you find the one that works best for you.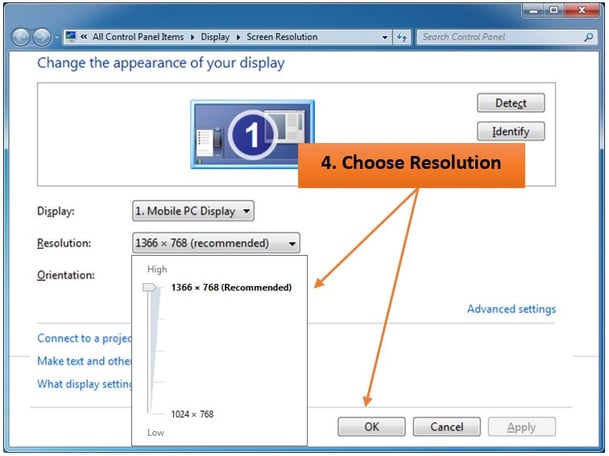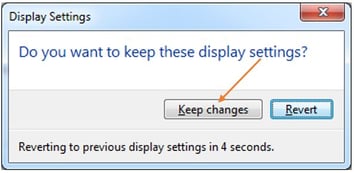 ---
Looking for best-of-breed software training for your mature workers? KnowledgeWave offers an integrated approach that provides on-demand videos, supported by live webinars and remote classes.