When it comes time to roll out Office 365, don't forget the training!
Experience shows that these transitions go much more smoothly when you provide end users with information and training. Your roll-out can get bogged down if employees feel confused about the new software or uncertain about expectations.

KnowledgeWave provides Office 365 training that can help get your employees functioning happily and effectively in the new environment. We have helped dozens of clients educate their end-users about what it means to work in Office 365. Put our expertise to work for you.
KnowledgeWave is:
on-demand videos plus live webinars and classes to meet all learning styles
all online - no travel required
a great value for your whole team (seriously, clients tell us all the time that this is a no-brainer decision)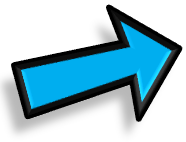 Please fill out the form on the right to speak with a training consultant and discuss the benefits of a KnowledgeWave group membership.