Updated 7/10/2015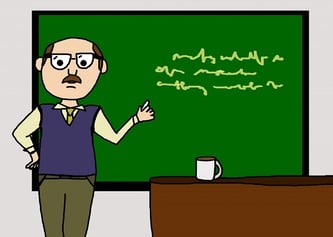 Question: Which is better? Answer: It depends. We can't answer this question for you, but we can offer you some helpful information and our expert opinion. One size does not fit all; each training approach has its own strengths and weaknesses.
First off, it's important to keep in mind the needs of your particular business and your particular staff. While advances in technology make video training more accessible, live training is arguably more personal. Read on for an in-depth look at the pros and cons of classroom training vs. online training.
Audience engagement
For some learners, nothing beats speaking directly to the instructor, as a healthy percentage of communication includes body language and other nonverbal cues. This can be accomplished in physical classrooms as well as live, online events, such as classes and webinars.
Other forms of virtual training have their own benefits. Video learning, for example, is widely popular among adults. In fact, the Cisco Visual Networking Index Forecast predicts that by the year 2018, video will account for almost 80 percent of all consumer Internet traffic, up from 66 percent in 2013—making it a no-brainer for a form of engagement. With videos, learners also appreciate the availability of learning what is relevant to immediate job needs.
Online classes provide a surprisingly engaging experience. Try one for yourself!
Adaptability of training
When you have a training resource all to yourself, as with a video, you can focus on the features that are most relevant to your work. Most virtual training also allows you to start at the level that makes the most sense for the individual, skipping the stuff that you have already mastered and spending your valuable training time on new material.
Classroom training tends to be more restrictive since it is focused on bettering a group of people at the same time. However, group training enables your staff to participate in discussions, which is a proven way for adults to process and integrate new information. Another advantage is that online and in-person classes often have hands-on exercises designed to practice your new skills.
Convenience
With recorded videos and other asynchronous delivery methods, learners can access content anytime, anywhere they have an Internet connection.
Live training, whether online or in person, typically follows a specific schedule and requires students to be present at a given time. So if one of your learners misses class due to illness, time off or general inconvenience, they are often at a disadvantage.
Cost
With online methods, whether recorded or live, you can cater to a distributed staff without associated travel costs for the learners or instructor. And with videos and other short, asynchronous methods especially, employees can fit it into their own schedules without completely disrupting their other work duties.
Once virtual training materials have been created, the incremental cost of training per employee is negligible, as opposed to live training which has a fairly steady cost per employee as you scale it.
If you're focusing on cutting business costs, live training can feel like a high, unnecessary expense. A simple way to get around this is to record live webinars and classes so that they can be watched later.
Protected learning
Virtual training often takes place at your desk or at home, where interruptions are common. Each time your employees have to pause their learning and return to it later, they lose productivity due to the cognitive costs of switching tasks.
Live training promotes a distraction-free time where you can really absorb the material. Your learners will benefit from an instructor who can monitor and steer the environment in which they learn.
To learn more about the pros and cons of virtual training, download our complimentary eBook, "Choosing a Virtual-Training Method that Meets Your Needs."