Let Us Warm You Up This Winter with a Little Fire.
For a limited time Log On to Learn is offering some warm comfort along with a great price. Sign up now for Log On to Learn and get a free Kindle Fire delivered to your door*. How's that for a hot deal? Log On to Learn, a premier online training tool is now offered at the great price of $59 a month. This fee for a single license gives users access to nearly 1,000 video tutorials, our written courseware, Tips and Tricks sheets and free admittance into our monthly live webinars. In fact, with such a good deal, maybe winter just got a bit cool. Did we mention that our videos play on the Kindle?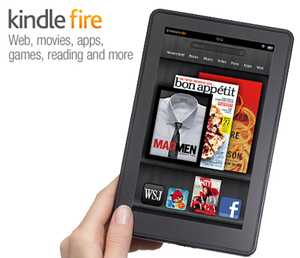 The Deal!
Sign up for an individual Log On to Learn Membership and receive a Kindle Fire. A membership is only $59/month and gives you access to our entire video library.*
Call 1-800-831-8449 and request the Kindle promotion.
*Must be new memberships to Log On to Learn with upfront payment for the full year. The individual license allows any single person access to the full Log On to Learn library. Corporate pricing and promotions available contact us for details. Shipping to USA only. Offer valid through Feburary 29th, 2012.