Log On To Learn presents: Introduction to Google Drawing. A four-minute video tutorial available to you at no charge on You Tube.
Subscribe to our You Tube channel for our continuous video additions on Google Apps and much more. Go to http://www.youtube.com/user/LogOnToLearn and subscribe today.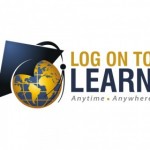 Introduction to Google Drawing
Product(s): Google Apps
Audience(s): Business Professional.
Duration: 04:02
Event Overview:
New to Google Drawing? Watch this video to learn the basic functions!