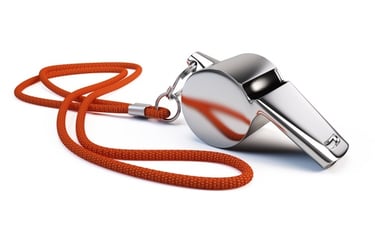 In considering training for employees in your organization, you as a manager may be quick to assume that your entry-level employees are the ones that need it. While they require a substantial amount of training in the onboarding and beyond, your new employees are not the only ones who need all of the attention.
How to become a stronger leader and strengthen your managerial communication skills
With all of the training opportunities available to you, where do you focus your attention? According to the staff at CIO, you should focus your skills on people management and leadership. "Just as you refresh and upgrade your technical skills, so should you work on your managerial skills. Find a way to expand your perspective. This could mean taking internal leadership courses or volunteering to lead a difficult project. Like with any skill the more you use it the stronger it gets."
Help your employees understand their own personal strengths
The old adage, "practice what you preach," rings especially true if you want your employees to be well-versed. Great leaders set themselves apart by leading by example. Meaning, if you want your employees to be technology-savvy, or become a resource for the greater team, you should also be looking for ways to accomplish this. When you take the time to build your skills, you will arm yourself with the knowledge you need to communicate projects, build employee knowledge and enable a productivity boost company-wide.
Attend live classes and engage in webinars
To improve your managerial communication skills and make your team more successful in whatever task comes their way, consider the benefits of engaging in live classes and webinars. These types of training resources are laser-focused on professional development, such as business problem-solving, communication strategies, leadership and more. On-demand training options are also extremely convenient as you can learn your way, often on your own time. This way you won't have to hassle with the balance of training and work.
Give your employees a chance to communicate through coaching
As posted on an MIT blog: "Coaching requires managers to transition from the traditional role of controlling and monitoring employee performance to a more consultative role. Coaching is a means for developing a partnership between the manager and employee that creates a shared understanding about what needs to be achieved and how it is to be achieved." In this ongoing approach to management, you can address specific needs through one-on-one instruction and communication. This is especially important as no two employees are the same, and it's often difficult to detect individual questions or concerns in a group setting.
Dive into self-development resources and conferences
Technology today provides an unlimited amount of resources for skill-development, such as industry-focused books and podcasts can help management further business and leadership skills through self-education. Conferences can also offer a broad range of training opportunities to help you develop and improve skills needed to become a better leader. They typically place the newest technologies and trends as the focal point of the event—providing you with a golden opportunity to get ahead of the curve.