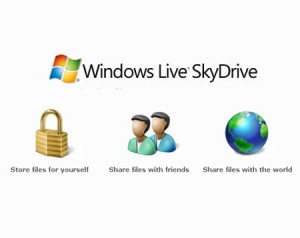 Make your Windows Live account soar into the clouds! By taking advantage of cloud computing, files can be stored in drives that are secure, have ample space and can be accessed from anywhere. Windows Live offers SkyDrive, an online file storage system that allows for easy management of your documents and favorite web links. To best utilize this service, we've outlined the steps required to create folders in SkyDrive for easy navigation and organization of your data.
Here we go:
1. Open a browser and go to www.live.com and sign in to windows live.
2. Click "SkyDrive" at the top of the screen.
3. Welcome to your SkyDrive! From here you can manage, add and remove data, and share documents with other Windows Live users. A toolbar at the top called "create" includes icons for MS Word, Excel, PowerPoint, OneNote and Folder. Click the folder icon to create a new folder. Click into an existing folder and click the create folder icon to generate subfolders.
4. Type a name for your folder. By default, this new folder is private. Click "Change" if you wish to adjust sharing permissions.
5. Click "Next".
6. By clicking select documents from your computer you may add data to you new SkyDrive folder at this time. When you're ready, click the continue button. Now you are viewing the contents of the new folder. Navigating back to SkyDrive will display all of the folders in your own little piece of the cloud for easy document storage, management and sharing.