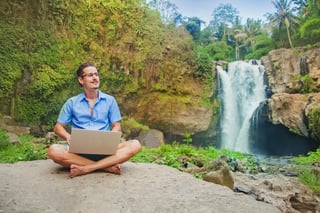 Like any HR leader, you want to be seen as a strategic contributor to your organization. Of all the tools in your arsenal, few are as vital at achieving that recognition as your human resources strategic plan.
Discover what to include, how to keep it aligned with your organization's goals, and tips for futureproofing your plan below.
Goalsetting for HR strategy success
A plan is only as strong as the goals it sets out to accomplish. HR strategy goals typically begin with consideration of four organizational factors:
Long-term goals
What does the organization want to achieve or change?
Current staff resources
Is adequate staffing on-hand to accomplish the desired organizational goals?
Staff ability
Does your staff have the knowledge/skill to complete the work?
Culture
How well can the current corporate culture support the goals?
The answers inform what specific HR actions are necessary. Is there too little staff? Is training needed to give them the skills the company goals require? Can the culture be improved to promote positive adoption of forthcoming changes?
Solving such questions directly helps the company. You also provide fellow leadership members a reason to value your input.
Aligning your plan with the organization
Sometimes you need to remind others why HR matters. You're more than just a quiet office to handle employee complaints. Asserting your direct influence over critical workplace needs increases your perceived worth to the organization. Let fellow leaders know things like how careful staff selection helps get the work done with greater quality. They also need to hear how company-wide development and training contributes towards output.
Your unique perspective of the company's workforce makes you an invaluable addition to any strategic conversation. Don't let leadership forget it.
Seek outside input on hot HR topics
Promoting your individual contributions to the organization's goals and success ensures you're heard. Leave room in your plans for input about HR concerns from fellow leadership members as well. This reverses the conversation, and naturally (through some psychological wizardry) piques the curiosity of your teammates. They'll get a glimpse at the organization through your eyes – thus reducing any silo or walls departmentalization tends to cause.
Here are five starters for your human resources strategic plan that could generate a lot of conversation:
Onboarding activities to help new hires through their first year
Is there a gap between where you are actually spending your time and where CEOs think HR leaders should be spending their time?
Increasing employee engagement
Revisit your recognition and reward programs
Preparing to work with millennials
You can get details for each in our post 5 Human Resources Trends to Include in Your Strategic Plan.
If a portion of your plan includes software training, we'd love to help your organization succeed. Our wide selection of training options work for any budget and any schedule.
The HR department has an equal stake in the success of any organization. There's no denying that. If you're going to be a strategic contributor, you must develop and share your HR strategy. Fellow leaders will come to trust your input, as well as value your unique considerations of the organization's success.
You might also like...