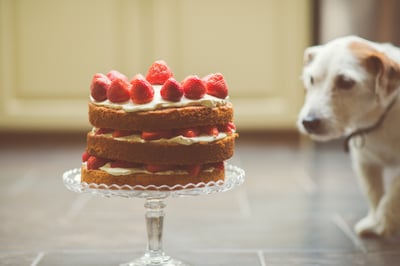 We believe in developing an organizational culture of continuous learning. We do our best to foster such a culture in our company, and we love to partner with organizations who are taking that approach, too.
An important component of a continuous learning culture is modeling behaviors at the leadership and management levels. So last month Eric Sokolowski, our CEO, challenged everybody in the company to take at least one Microsoft Office Specialist test and earn a certification. (Bravo, Eric!) This set off a flurry of activity as everyone decided which test to take and started studying. Once the dust had settled, here's what we found:
Everyone took at least one test and earned at least one certification
The team got energized and engaged
People reported learning skills that they could apply immediately to their work
Since I have direct access to these folks (translation: I can easily corner them at lunch time) I thought it might be helpful to illustrate our experience with direct quotes from some of my teammates.
Eric Sokolowski, CEO:
"I saw this as a great opportunity to put out a group challenge and bond our team. It provided a great way for team members to increase their skill set. It's like that old adage: What happens if we invest in training our people and then they leave? What happens if we don't and they stay?
From a personal perspective, I was energized to be able to sharpen some skills. Pass/fail was a by-product; the act of studying and learning was stimulating in itself. I learned or refreshed many tips and tricks and immediately implemented them into my work. I whipped up a creative looking spreadsheet, sent it to a client and closed the deal immediately. They likely would have re-signed anyway but my slick presentation took away any doubt."
Kurt Liebegott, CFO:
"I am pretty fluent in Excel, but I haven't taken advantage of many new features that have come out in the last few versions. So I decided to take the Excel test, and in order to prepare for the test, I watched a bunch of our videos in the Excel 'belts.'
Watching the videos helped me get through the test. I'm not sure that I would have passed without that preparation. Excel has so many features that are easy to forget if you don't use them; it made me more aware of the value of ongoing training for apps that we use often.
I use Excel all the time, and going through this process will definitely get me to use more Excel functionality, and will also save time without as much fumbling around looking for certain features. There is no question the company benefits from this as well."
Cynthia Kline, Applications Instructor:
"Even though I have been teaching Microsoft Access for twenty years, I found taking the practice exams crucial to understanding not only the type of questions that would be asked, but also how the exam would be structured. The project-based practice exams were extremely beneficial.
After passing the Access 2013 MOS exam, I went on to test my knowledge of Excel and Word. These were challenging exams and time management was key (as well as remembering to breathe!) By passing these four exams, I have become certified as a Microsoft Office Specialist 2013 Master.
MOS certification exams are a wonderful way to prove to yourself and to others the knowledge you have achieved in a Microsoft Office program. Anyone who feels they are an Excel number-crunching geek, or an Access data-maniac, or a Word guru can let others recognize the value they bring to their organization by becoming a Microsoft Office Specialist."
Mark Rickner, Senior Training Consultant:
"I learned that not everyone passes the test on the first try. I chose Outlook because I have used it for years, and felt I had a pretty good understanding of how to do day-to-day tasks. What I did not realize is that Outlook, when used to its full capability, can really become a time-saver and time management tool as opposed to simply a way to read emails and schedule a meeting.
Biggest take away for me was learning about the features, like polling, inbox management and contacts that I had never used to their full potential.
Since this is an application I use every day, almost constantly throughout the day, I now know that spending a little time on learning will make a big difference in regards to my future productivity."
Jon Hood, Applications Instructor:
"As an organization, we focus on continuous growth and professional development for adult learners of all types and levels. As a Microsoft Certified Trainer, I feel that it is important for all of us here as KnowledgeWave to follow that same model. One of the reasons why I love my job so much is that I learn something new every day. I thrive on new knowledge and challenges.
When given the opportunity to take the latest exams to recertify as a Microsoft Office Specialist, I jumped on it. We were challenged by our CEO to take at least one exam. I thought, what a great way to empower us! I decided to surpass that challenge and take exams on four different Microsoft applications. I'm very fortunate to work for an organization that promotes learning and builds excitement for education within!"
Me (Jen Patterson, Senior Director of Products)
I took the Microsoft Word exam. My studying introduced me to some new features, and reminded me of some things that I hadn't used in years. After the exam, I felt motivated to put more of those features into practice to improve my documents and streamline my workflow.
I must admit I was proud to add a new credential to my LinkedIn profile. In my last job, coworkers would come to me all the time with their questions about Word, and now I feel like there is some proof that I have above-average skills in that application.
Exams aren't for everyone…but that's not the point
We don't necessarily recommend that every organization pursue tests and certifications; it just so happens that in our line of business, certifications come in handy. And we were using the tests as a motivational tool to encourage actual learning that would increase our workplace effectiveness.
The take-away for other organizations is to invest in training for your folks. Take steps, even if they are small steps, to foster that continuous learning culture. Model continuous learning at the leadership level. Make appropriate training opportunities easily accessible for all of your team members. As Richard Branson said, "Train people well enough so they can leave, treat them well enough so they don't want to."
To learn more about making easy, affordable training opportunities available to your team members, please download our free eBook: "Choosing a Virtual-Training Method that Meets Your Needs."