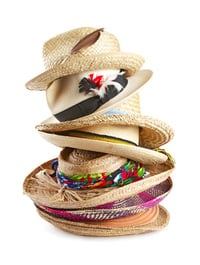 If you are like me, you probably have many different hats that you wear at work on any given day. I encourage you to try the Windows 10 virtual desktop feature to organize your work and maximize your productivity!
You can have individual desktops that you can organize for each task that you might be working on. For example, I might use one Windows 10 virtual desktop for some research that I'm doing, while I'm using another to collate and organize data from a recent event.
This quick 2-minute video shows how easy it is to use Windows 10 virtual desktops, and use task view to see and manage those virtual desktops.
Short training videos like this are a boon for office productivity! I have created hundreds of videos geared at helping you learn the latest features in Microsoft Office. Check us out through this
no-risk free trial
!