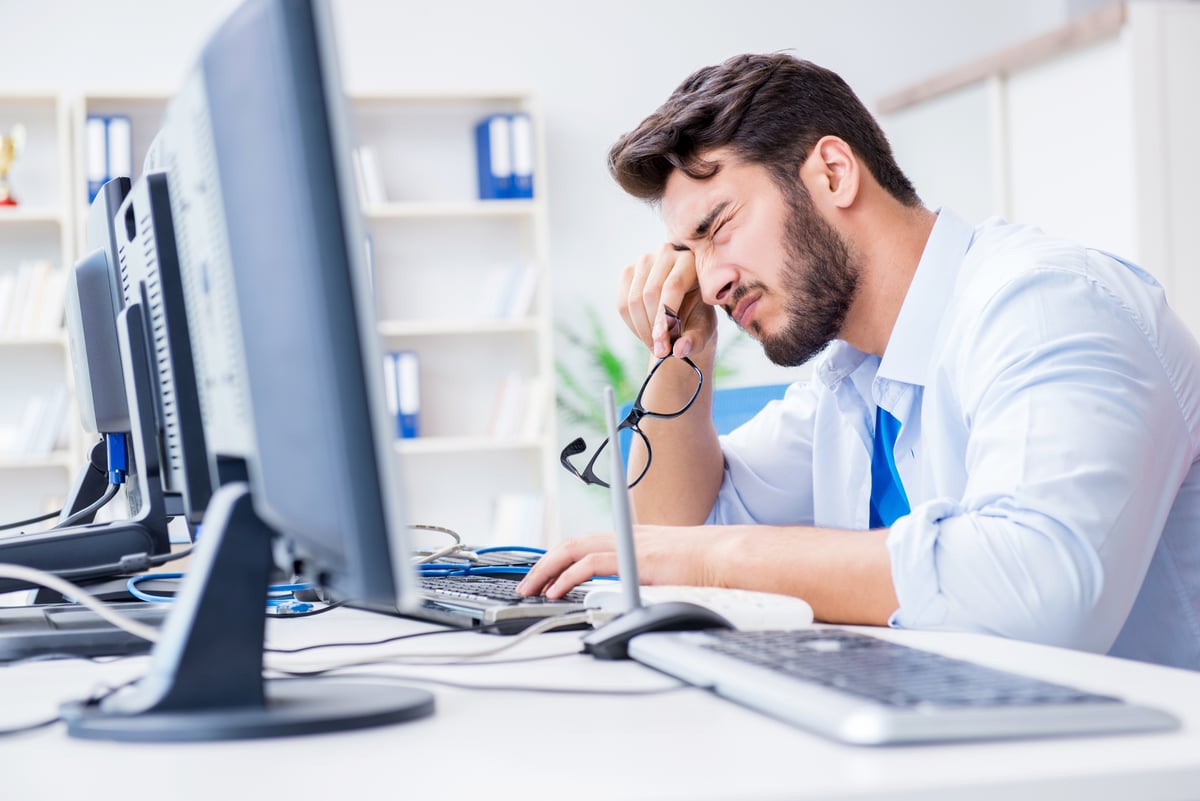 Windows 8 was not a huge hit with the IT crowd, so many businesses and organizations stuck with Windows 7. Windows 7 has been the most successful operating system in Microsoft history. While it has served many organizations well for the past decade, the reality is that it doesn't offer the level of protection needed to deal with today's new security threats.

January 2020 is the looming deadline. After January 14, 2020 Microsoft will no longer provide security updates or support for PCs running Windows 7 without additional yearly investment. For some sectors of the economy, such as Healthcare and Banking, this is a deal breaker: regulations require that these organizations use currently supported technology for security reasons.

Even if regulations don't dictate a move to Windows 10, practicality does. The improved security is important to all organizations. (More about this below.)

Webroot, a prominent cyber security firm, reports that "devices that use Windows 10 are at least twice as secure as those running Windows 7." They've seen a steady decline in malware on Windows 10 devices. Furthermore, new releases of software applications are already incompatible with Windows 7, and this will continue to snowball over time.

For those who are panicking, there is a relief valve, but it'll cost you. For volume licensing organizations that need additional time to make the transition, you can purchase Extended Security Updates (ESU) for Windows 7 for up to 3 years; they are sold on a per-device basis and the price increases each year. For more information about Windows 7 ESU you can download this PDF from Microsoft.
Improved Security
Windows 10 is the most secure Windows desktop operating system to date, making it an appealing upgrade project, especially in the healthcare sector and the financial sector. Here is a small sampling of some of the great security features:
• Built-in two-factor authentication, referred to as Multifactor Authentication (MFA)
• Modular threat-resistant features that you can deploy as best fits your organization
• Useful new VPN profile options
• New tools to mitigate credential theft
And many more. See Microsoft's Windows 10 Enterprise Security documentation to learn more about identity and access management technologies in Windows 10, how to secure document and other data across your organization, and using advanced threat protection (ATP).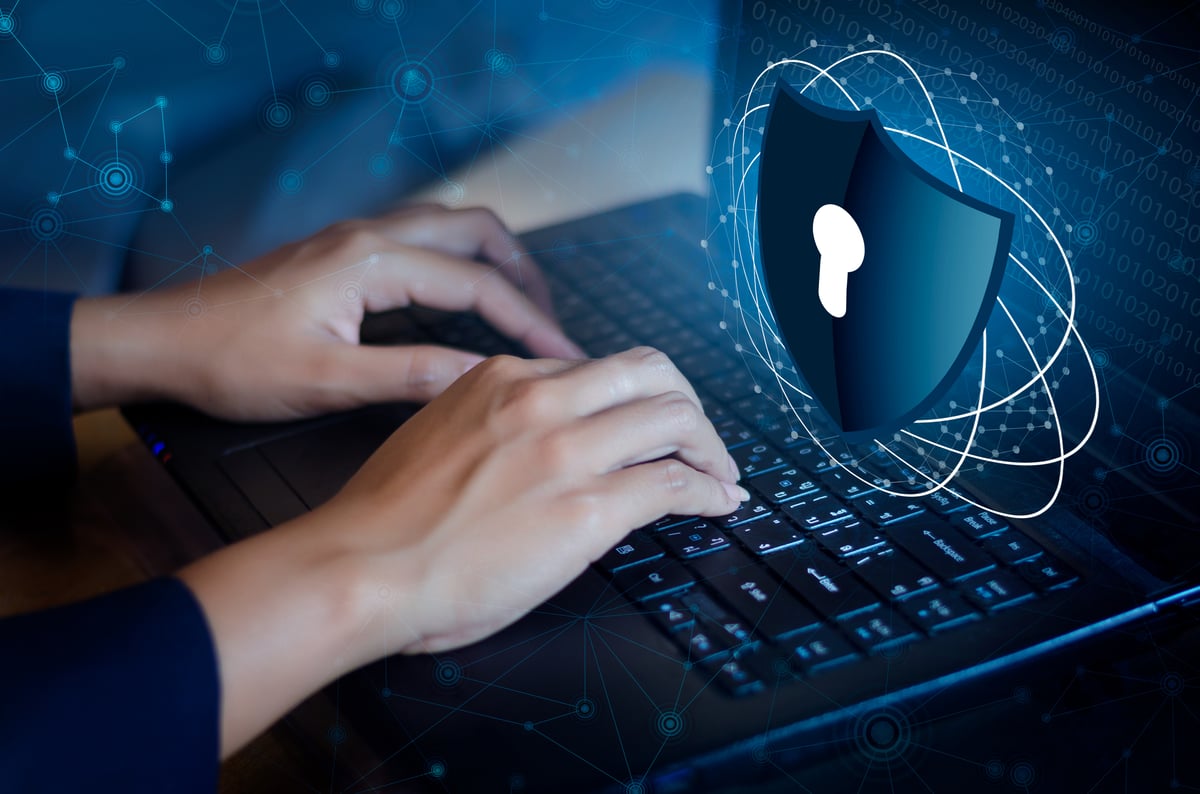 Device Readiness
You'll want to evaluate the inventory of devices across the organization, including virtual desktops, laptops, physical desktops, tablets and so on. Will they run Windows 10? In some cases, you might have support contracts that allow for upgrades to Windows 10 and you will need to allow time to work with the vendors to coordinate that. If you have hardware that's not compatible, you will need to figure out a retirement plan for the old and a purchase plan for any new hardware that's needed.
In addition to desktops and laptops, consider mobile devices, too. This analysis will vary depending on your organization's policy around personal devices and company-issued devices. Do they need to be brought up to Windows 10 and can they support it?
Windows Analytics Upgrade Readiness service is a handy tool included with Azure subscriptions. It can inventory the computers, applications, and Office add-ins across your desktop environment for you.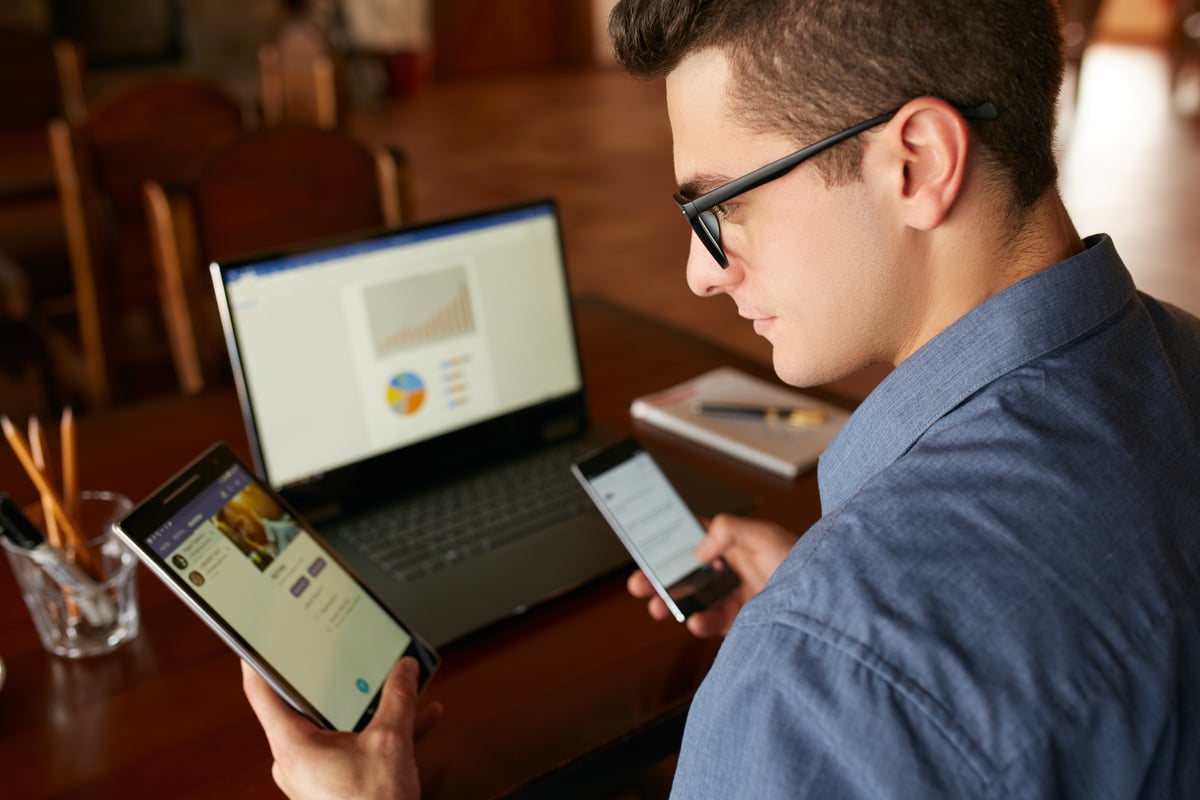 Software Readiness
This is a biggie: are your applications compatible with a modern desktop? This is a key pain point during the deployment process, so be sure to plan time and resources around this as best you can.
The larger your organization, the more applications that you will need to evaluate and test. Prior to testing your own apps and workflows, you can get a head start by checking out the Microsoft directory that lists software solutions that are currently being used on machines running Windows 10.
Larger organizations often set up a test environment where apps can be exercised and evaluated against Windows 10. Microsoft provides virtual Windows 10 labs and others tools that IT pros can use to assist with this.
For each logical user group throughout the organization, sit down with a handful of users to understand their workflow. This will be much more effective than making your best guess from a distance. Find out what their work entails. At the very least you want the upgrade to not disrupt their workflow unnecessarily. But often we find ways that Windows 10 can actually improve workflows using simple tools like splitting windows with snap assist or the snipping tool with the delay feature. Keep these at the forefront and be sure to highlight them during training and support efforts (more to come on that).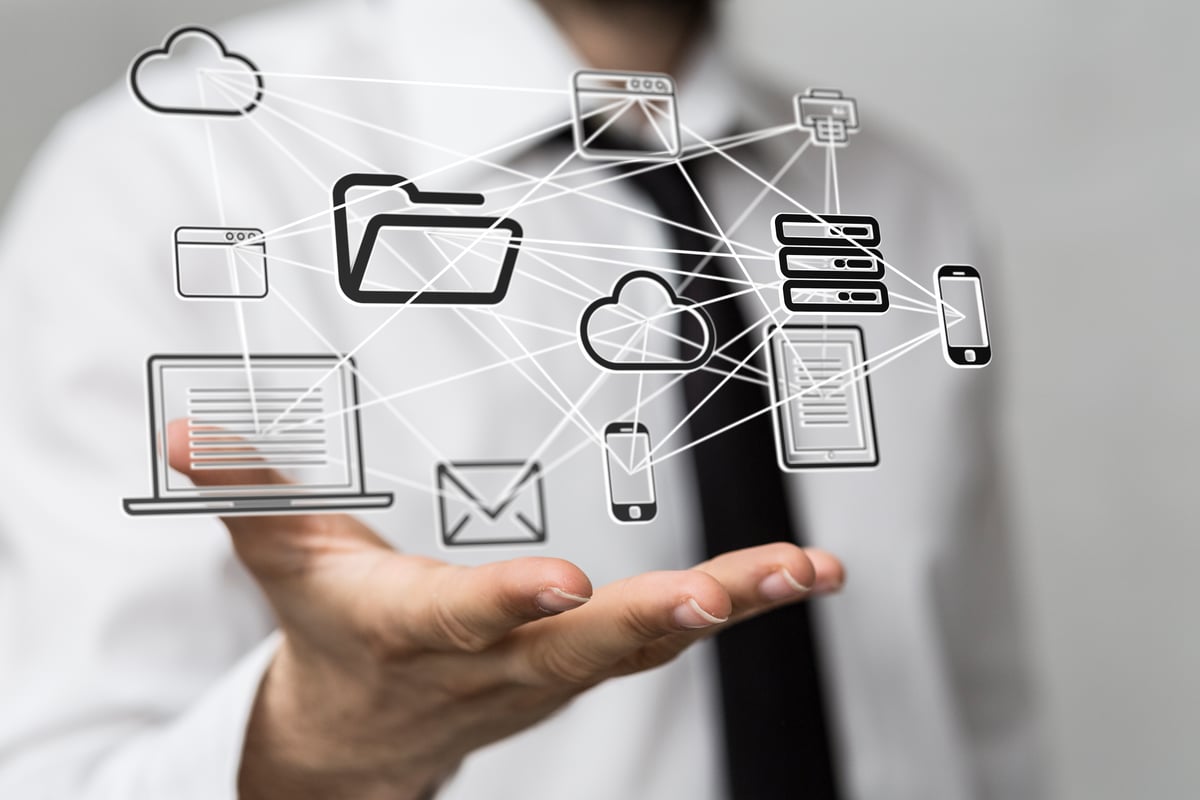 You will find that many of the applications, drivers, and add-ins will work as-is as any application written in the last 10 years will run on Windows 10. Depending on the size and age of your organization, you may have some older apps that become roadblocks.
Here's where your interpersonal skills will come in handy: working with cross-functional business stakeholders to determine the strategy in these cases where apps used by various job functions aren't ready for the upgrade. If the apps are non-critical, can you work with users to retire or replace them? If they are critical, what are the vendor's plans regarding Windows 10 compatibility, or will you need to extend Windows 7 support?
There may be pockets in your organization where older but still critical apps will delay your deployment and force you to consider the timeline extension options such as Windows Virtual Desktop which includes free Windows 7 Extended Security Updates, giving you more options to support legacy apps while you transition to Windows 10.
For example, one of our clients recently migrated most departments to Windows 10, but they had to leave the Radiology team on Windows 7 until a key imaging application and a custom, legacy hardware driver are either replaced or updated. But now, in the meantime, they are supporting a mixed environment which is more work and more hassle for everybody. They are actively working to resolve this within an aggressive timeline.
Communicate, Communicate, Communicate
For each team that is set to be upgraded, be sure to foster communications with a main contact – a supervisor, influencer, or top performer – who can help before, during and after the upgrade.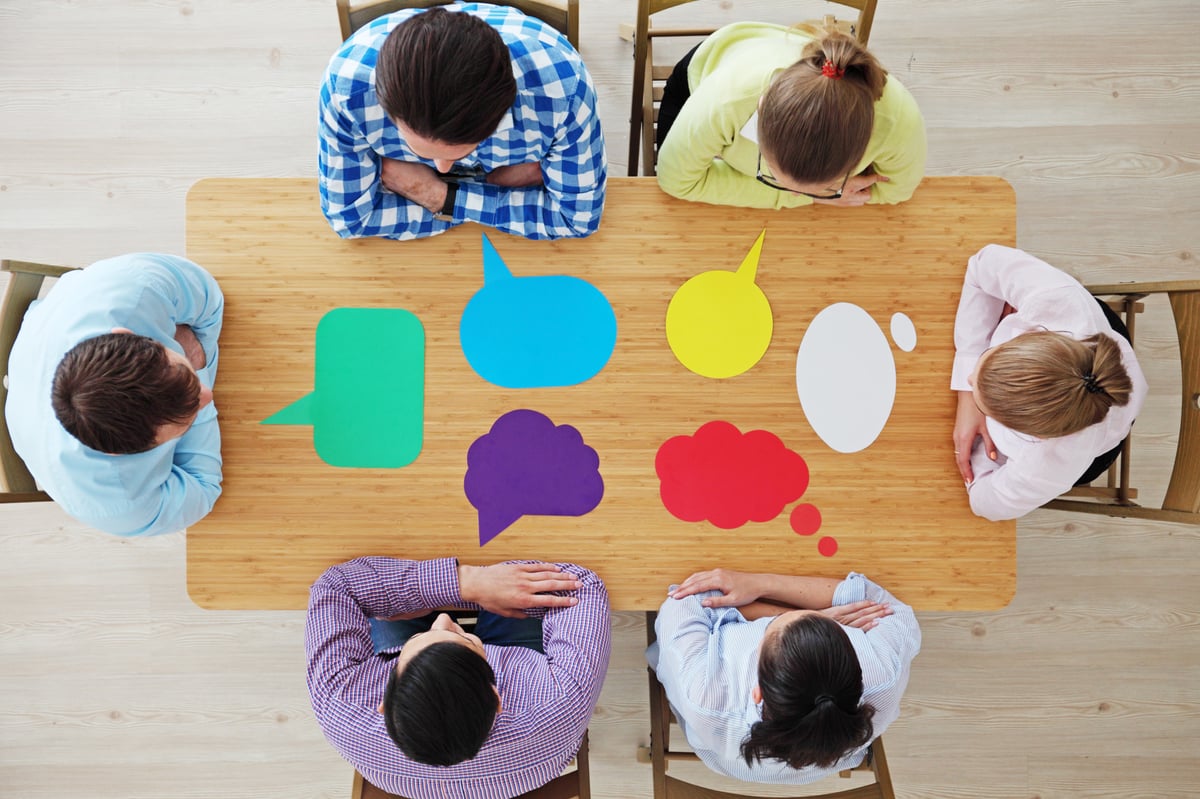 Involve these contacts as early as possible in the app analysis and testing as described previously. Prior to the upgrade, give them a demo or a mini training session and work with them to find a time to address their team. This often works well dovetailed with a regular staff meeting that they might have on their calendars. Once you have the end user's attention, be sure to explain:
• What exactly is coming: how will this impact their daily work experience?
• Why it's coming: what are the key benefits to the organization for upgrading?
• What to expect the day before the upgrade, the day of the upgrade, and the days following the upgrade.
Depending on the team culture, we have had good luck passing out a physical handout during the pre-upgrade briefing that team members can take back to their work and refer to on the big day.
In our experience, every time, with every user group that gets upgraded, there is something unexpected that happens and needs to be addressed. Even with great planning, you won't catch everything. So be nimble, and make sure you have time and resources to address whatever crops up. For example, we've run into snags with Outlook auto signature, Firefox bookmarks, start menu issues, etc.
End Users Thrive on Training
Transition day training can make a huge difference in adoption and attitude, and, most importantly, productivity. Whether in-person or online, live or recorded, be sure user have something to assist them with the learning curve. And the cool thing about Windows 10 is that there are some great features that can get users genuinely excited. Training can bring them around from a "why-should-I-have-to-change" attitude to a "wow this is really handy!" attitude. We're not just maintaining the status quo here; we're moving the organization forward and building excitement!
If you take a user who has become comfortable using Windows 10 as part of their daily workflow and sit them down in front of a Windows 7 machine, they will quickly start to realize how dated it is. After getting used to the many new features of Windows 10, Windows 7 feels slow and inconvenient. If you focus on getting them over the hurdle of the initial transition, that will go a long way toward full acceptance and adoption.
There are Windows 10 users guides available, on-demand training videos, and many larger organizations will arrange for at-the-elbow support on transition day. Here are KnowledgeWave we have deep experience that provides all of these services at an affordable rate.
Younger audiences typically have some exposure to Windows 10 at home, or school, for example. So, depending on your demographic and your resources, you might wish to target more transition training efforts at your mature workers.