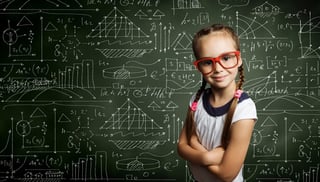 Once you decide to start selling end user software training as part of your MSP solutions, you'll find that there are a few different (but complimentary) root motivations.
Revenue
As a KnowledgeWave partner, every end user training package that you sell as part of your MSP solutions will provide a steady source of monthly recurring revenue.
The price point is affordable enough that many of your clients will find it to be a no-brainer…especially if it's built right into the proposal or package you are offering.
Retention
Acquiring new clients is expensive. (Most experts peg it around 5 to 25 times more expensive than keeping an existing client.) Providing an additional training service that your competitors aren't offering is a solid retention tactic.
And end user training is a great way to make fans outside of IT. Training touches every department, from sales and operations to HR and customer service, even the C suite. Try getting rid of a service provider who has friendly connections in all of those important places!
Rollout
As a tech partner, your primary concern with any rollout is making sure the migration happens smoothly. Server up? Workstations all set?
Your clients are also interested in getting great value out of their tech investments. Which means that their end users have to ultimately make effective use of whatever software is placed in front of them.
We recommend providing end user training with every software rollout. It's a win-win for you and the client and rounds out your MSP solutions.
We encourage you to position your sales and marketing efforts to maximize whichever of these 3 R's aligns best with your strategic plans for your business…or whichever gains the most early traction with your customers!
You might also like...