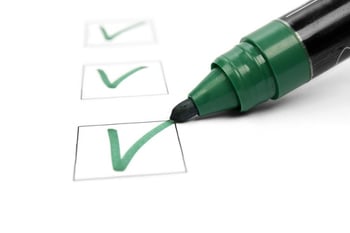 We all want well-trained, productive employees on staff. Yet even though that dream is in high demand among employers, it isn't a reality for every organization. One of the biggest bottlenecks that commonly keep professionals from reaching their full potential is a lack in effective training or onboarding. Without effective onboarding and training opportunities, your employees will continue to lack the skills they need in order to contribute to company growth and success.
Here's a solution: develop an employee training plan. According to Matt McKay in a contribution to Chron: "Developing an effective employee training program is vital to the long-term success of any business. Training programs provide multiple benefits for employees and the company, but only if they are carefully planned and properly implemented. Clear understanding of policies, job functions, goals and company philosophy lead to increased motivation, morale and productivity for employees, and higher profits for your business."
The question is, where will your employee training plan live? Creating important documents in the cloud—such as an employee training plan—can help management save headaches and accommodate the variety of devices your team is operating on. Let's take a closer look at creating one in a cloud platform that delivers complete, free access to any of its users: Google Drive.
How to create an employee training template in Google Drive
To alleviate the headaches and ensure that your entire management team has access to your training plan, we have created a step-by-step breakdown of how to create your new-employee training plan in Google Drive.
Step 1: Log into Google Drive and access the Template Gallery. This provides users with full access to templates for lesson planning, presentations and more, and these documents contain specific content and formatting to save your team time and effort in the future. In this case, however, you will be creating and submitting your custom employee training plan template.
Step 2: Select the "New" button. From here you can create a Google Document or Sheet—whichever format you prefer—and paste your employee training plan into the document or sheet.
Step 3: Select "Submit a template," where you will be directed to a page that prompts you to "Choose from your Google Docs." From here you can select a file from your documents, presentations, spreadsheets, forms or drawings. In this case, you will want to select the document you created in Step 1.
Step 4: Enter a short description of the employee training plan, select one of two categories from the predetermined list, select a language and hit submit.
Step 5: Once your template has been added to the Template Gallery, you can find it stored under "My Templates." Share your template to ensure that the entire management team has full access to the training plan. Finally, don't forget to encourage managers to track progress as it monitors their plans' success.
To make this more accessible for everyone on your team, consider the use of workflows. While there are a variety of apps available to streamline the use of workflows, creating folders and subfolders is a simple solution. To boost efficiency, organize employee onboarding materials and edit permissions accordingly to exchange important documents seamlessly. Now that you understand how to create a template in Google Drive, you may be wondering about the context. Below you will find the information you may want to include in your employee training template.
Develop an effective employee training plan
At a high level, training plans typically prompt management to assess the current position of the individual, identifying the methods used to help the employee excel. The first step in an effective employee training plan is to conduct a needs assessment, where you can determine the skills and knowledge your company needs in order to meet its goals and objectives. From here you can also determine which position is going to fulfill this role.
Next, determine how your employees learn best and the outcome you're hoping to gain from employee training. In other words, what's the learning objectives of the training program? This information is essential for crafting a plan that is both engaging and successful at driving employee performance. Finally, you must determine how the training will be distributed, by whom and how you're going to measure it success.
For more information on how to create templates, check out our post: "Create an Excel Template for Ease of Use," for more information pertaining to your needs and interests.