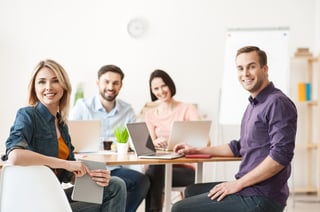 Got a small project or a team goal where Microsoft Project seems like overkill? Or maybe some of your team members don't have (or aren't comfortable with) MS Project.
All of us have one thing in common when it comes to our work: we do some amount of task management. While there may only be a few PM's using Microsoft Project in any given organization, there are a gazillion (at least) managers and contributors who are regularly organizing and completing tasks.
These 2 motivating factors — task management and management of small projects — are why KnowledgeWave is so excited about Microsoft Planner.
This great new app provides an intuitive and visual way to organize your team's work. Think of it as a light online project manangement tool that's included with Office 365. You can use Planner to share project files, communitate as a team and organize tasks that are updated using the Planner dashboard.
Join us for a half-hour LIVE webinar for an intro to Planner: this great new and free tool that is now part of Office 365.
This webinar took place in the past but the good news is that we recorded it!
It's in our video library in the KnowledgeWave Learning Site. Sign up for a trial (no credit card required) to watch this Planner webinar and thousands more!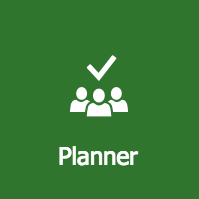 Webinar: Got Office 365? Planner is Here!
By the end of this 30-minute free webinar, you'll be ready to get started with Microsoft Planner. We'll begin with a tour of the interface, then create a Plan and explore Boards, Buckets and Charts. We'll get you pumped about Planner!
We strive to create training that fits your schedule, keeps you current, and energizes your work.