Some Excel workbooks contain many worksheets and it can be difficult to easily access them. Is there a way to make more tabs visible? You could certainly use the slider bar to navigate but that takes more time and can be tedious. Here is the easiest way to display multiple tabs in Excel for quick navigation.
1. Right-click the controls to the left of the tabs.


2. You'll see a vertical list displayed in an Activate dialog box. Here, all sheets in your workbook are shown in an easily accessed vertical list.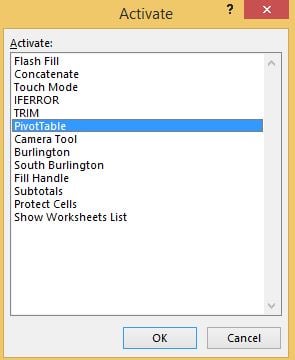 3. Click on whatever sheet you need and you'll instantly see it!
Like this step-by-step tutorial? We've got a great video, 10 Microsoft Excel Aha Features You Need to Know. Watch the video to see this step-by-step in action and get 9 other great tips too!