It's here, Office 2016! With the each new deployment of Microsoft Office there are great new features. Sometimes we lose a feature we love (Status Bar Sum Total Disappears 2010 to 2013 Upgrade, not fixed in 2016), but more times than not, we gain better features, and more collaboration options. The new collaborative workflow reflects how people do things. If you want to work even more collaboratively with your team, you'll love Office 2016. It's all about the collaboration. Learn how to easily solicit feedback on your documents and leverage the new "Tell me" box.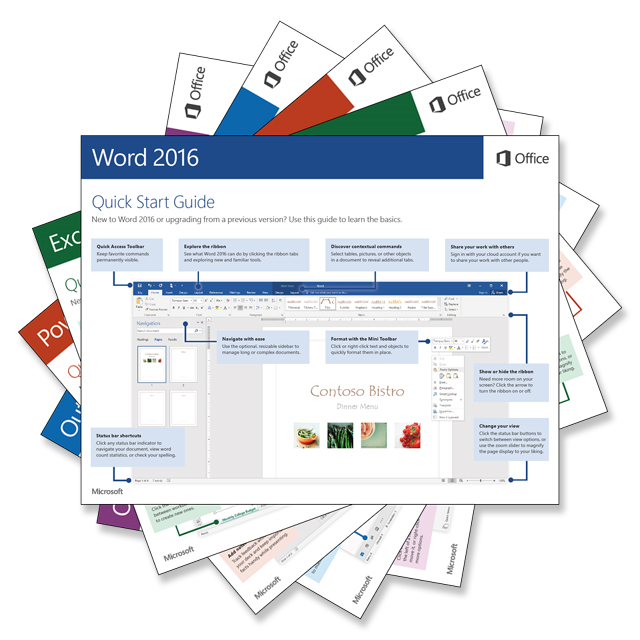 Each new release of Office is usually accompanied by quick reference guides for the Office applications, produced by Microsoft. Currently available for Office 2016, Microsoft has released guides for Word, Excel, Outlook, PowerPoint and OneNote. Use the guides for yourself or provide them to your staff.
Updated: 04/09/2017: We just a added Microsoft Office 365 Groups Quick Reference Guide. If you haven't checked out groups, sign up for a free trial and get access to our most recent webinar recording!
KnowledgeWave is pleased to make these Microsoft-produced guides available to our blog subscribers and website visitors. This time around, in addition to PDF's, Microsoft also created Sways. Download the PDF's or better yet, bookmark the Sways. Microsoft may add additional details to the Sways allowing you to have always have the most current tips available.