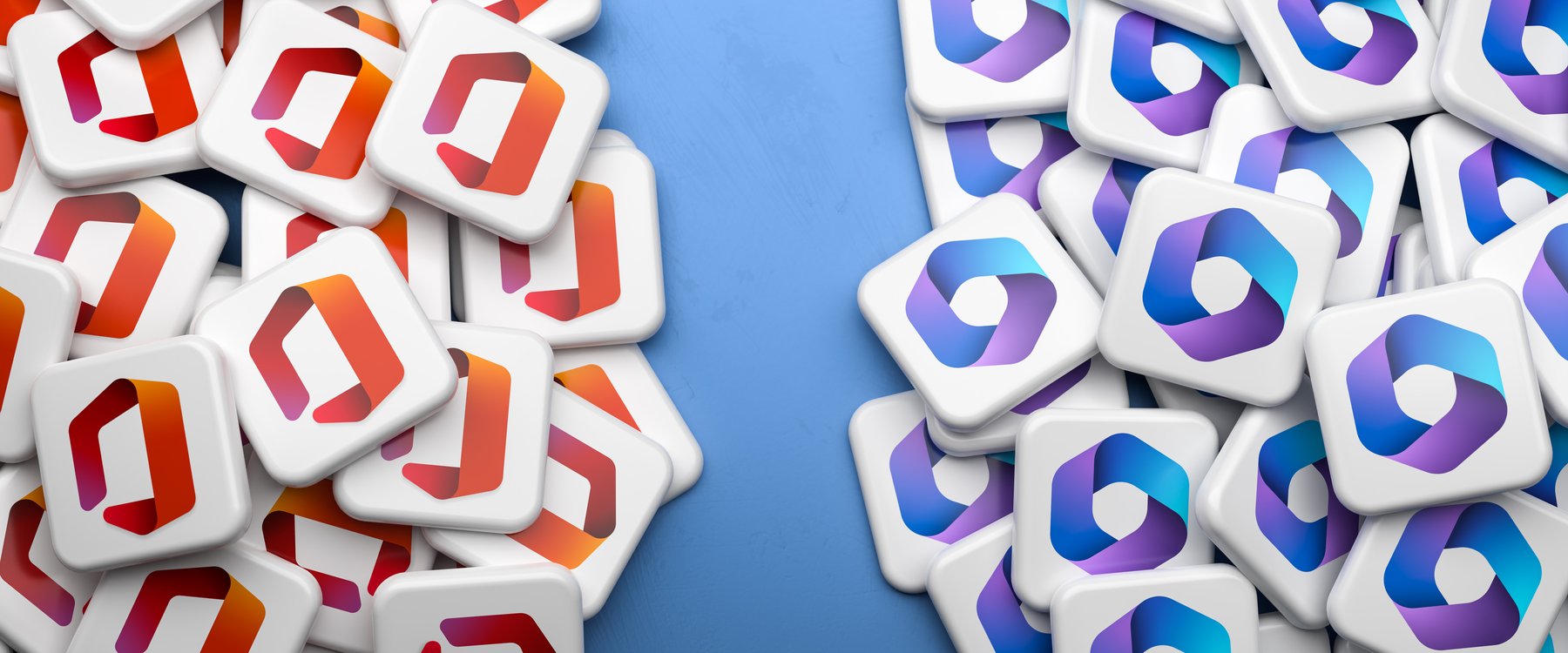 Beginning in November 2022, Office.com, the Office mobile app, and the Office app for Windows will all be transitioning to become the new Microsoft 365 app. This change comes with a new icon, a new look, and some brand-new features.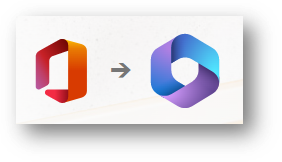 This appears to mostly be a branding change. The Microsoft name will now be included in the name of its flagship productivity suite. The logo also will be changing from the orange open-ended square to a blue and violet hexagon figure. Look closely, the center emptiness seems to emulate a shield, bragging of Microsoft's cloud security, or is it just me? There are many new features beyond just updated branding (see below).
Transition Timeline
As with other Microsoft products, this will be rolled out little by little. Expect to see changes starting in November 2022, and updates for the Office App on Windows and the Mobile App in January 2023.
What's New?
Basically, everything will run as usual, and you don't have to do anything as Microsoft will convert your content for you. Some new features you may already have or will have with Microsoft 365 are:
New Content Creation and Templates:

A type of quick start to create new content from the launch page.

New Apps Module:

Discover, launch, and pin tools you use most.

Welcome Badging:

Ability to see your Microsoft 365 subscription status and available storage.

My Content:

Commercial customers have this now and this feature will be coming to other accounts soon. It is a central location to see your work and work shared with you by others.

Feed:

Using machine learning, you will be presented on work as it relates to work you are currently involved with – documents you created, help create, or others have shared with you.

Tagging:

A way to group and organize your content tags across other content and applications.
You can read more about the full change here.
About KnowledgeWave
For the past 20 years, KnowledgeWave has been helping companies deploy and adopt the latest business software. We stay up to date with the most recent software features and are constantly adding additional training to our online learning library, the KnowledgeWave Learning Site.
As a Microsoft Partner, we stay on top of all the newest features released within Microsoft Teams and Microsoft 365. We pride ourselves on having helped hundreds of organizations throughout North America deploy business solutions for their organizations.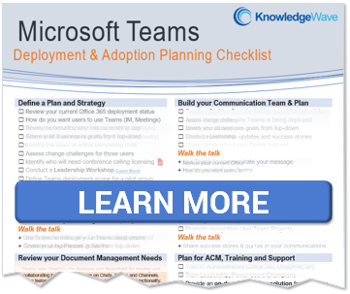 If you are researching, considering, or planning on deploying Teams or Office 365 within your organization, let us help guide you through the process. We offer: