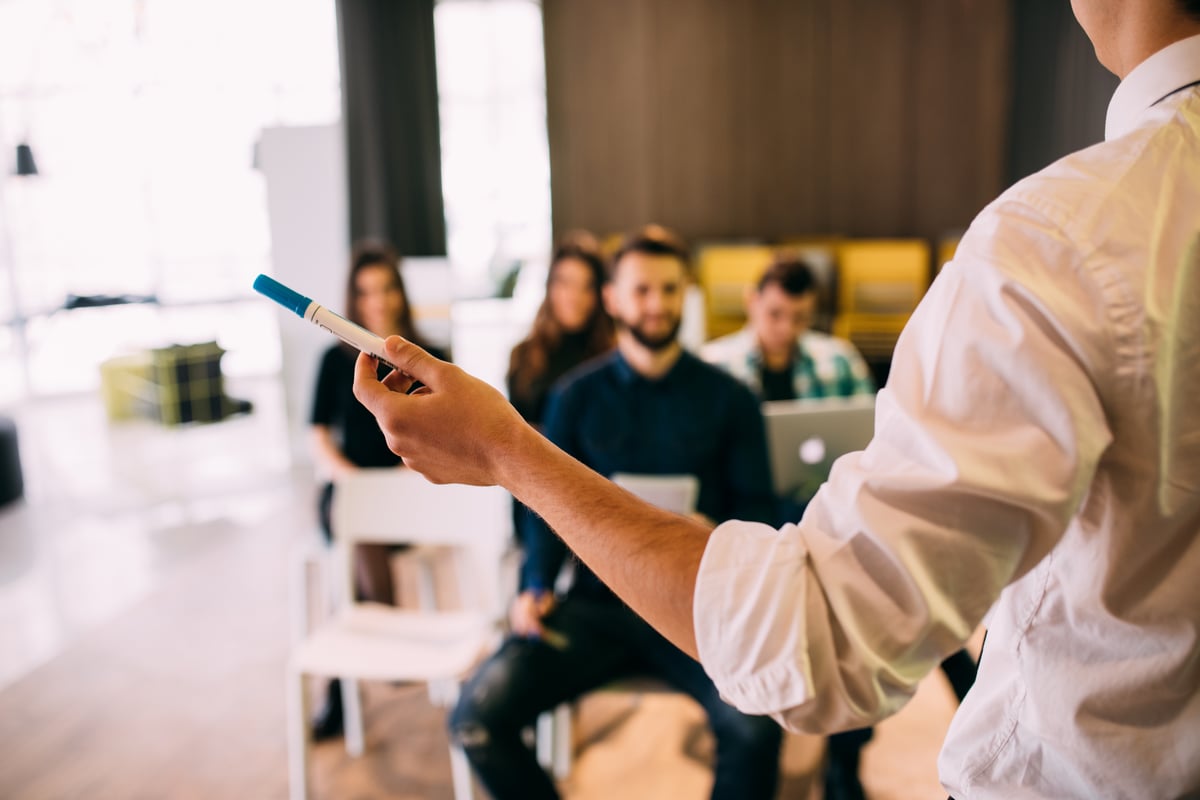 With the growth of remote working, be it due to COVID-19 or the growth of our organizations, now more than ever, we are all providing more presentations. Sometimes technical challenges can arise while giving these presentations, for example: Microsoft Teams, PowerPoint, and other technologies sometimes don't work the way we want them to. Non-technical issues can also provide a challenge: How can you give a great presentation when you are not in the same room your audience, or maybe we have a fear of public speaking?
In this webinar series, we will teach you how to focus on your strengths and help you build confidence in your presentation skills. We will also help you identify your weaknesses while working to improve those skills, provided they continue to build your confidence.
We will share the best practices of the most admired presenters and speakers as well as share plenty of resources for you to continue your journey towards giving the best presentations of your career.
To help get you started, our first Module is now available to members of the KnowledgeWave Learning Site: Introduction to Presentation Skills. In this module, we introduce you to the basics of great presentations. We also list the typical strengths and weaknesses of presenters and how to avoid common presentation traps.
Topics
Common Myths of Great Presentations

Avoid Trying to Be Like Someone Else When Presenting
Finding Your Voice and Getting That in Your Presentation
Discover Your Strengths and Build on Those for Your Presentation
Create Your Beginning, Middle, and End for Your Presentation
Include Your "Aha!" Moment in Your Presentation
Additional Modules
Other modules will follow. Here is a list of all the modules in this series:
(Each of these modules is one hour in duration. If you are a current KnowledgeWave Member, click the links below to open the video in your KLS account! Links will continue to be added as more modules become available.)
Public Speaking for the Presenter

Building a Story for Your Presentation

Making the Presentation Y

our

Own

PowerPoint Tips and Best Practices

Advanced Skills for Great Presentations
About KnowledgeWave
For the past 20 years, KnowledgeWave has been helping companies deploy and adopt the latest business software. We stay up to date with the most recent software features and are constantly adding additional training to our online learning library, the KnowledgeWave Learning Site.
As a Microsoft Partner, we stay on top of all the newest features released within Microsoft Teams and Office 365. We pride ourselves on having helped hundreds of organizations throughout North America deploy business solutions for their organizations.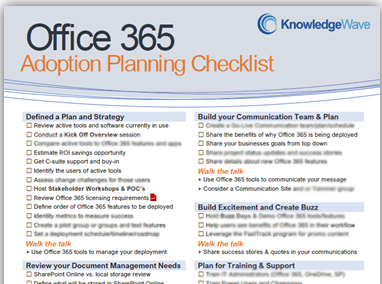 If you are researching, considering, or planning on deploying Teams or Office 365 within your organization, let us help guide you through the process. We offer: