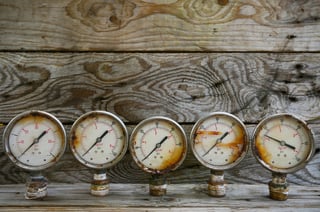 Of course there are key times that in-person contact with your clients is critical, but overall you are probably looking to reign in costly on-site visits and keep a cap on the need for additional staff.
In the world of managed services, the most successful MSPs are using automation to monitor and manage their offerings remotely. Let's explore some ways to inject more scalability into your managed services growth model.
RMM: Remote Monitoring and Management
Ideally, to scale your business, you want to create systems that enable you to grow your team slowly while enlarging your client base quickly. It almost goes without saying that remote management and remote monitoring tools are crucial tools for managing IT at scale. Throwing additional administrators at the problem not only doesn't scale, it's simply cost-prohibitive.
With RMM, your awesome techs can monitor various workstations and multiple clients simultaneously. These solutions offer highly effective management and maintenance functions specific to IT systems administration, providing you a powerful platform for the automation and scaling of your services.
Using computers to do the repetitive stuff frees up your human capital to do the things that humans do best, like build relationships, find new revenue streams, and think strategically.
PSA: Professional Services Automation
You might also look carefully at professional services automation options. Typical PSA functions include project management and documentation, time recording, billing, reporting, and labor utilization.
When you integrate a PSA solution with accounting software, Customer Relationship Management (CRM) systems, and payroll systems, you can seriously improve the efficiency of overall operations.
Scalability is everywhere…
Like other top-performing organizations, you may find you can get a lot of mileage out of empowering your team to seize opportunities for automation all around them. Everything from billing to reporting, and from sales to service can be fertile ground for gaining automation efficiencies.
Make it clear to your whole team that it is part of their job to help put systems and processes in place that will help save time and money in the long run. Help them understand this basic premise: scalable solutions that facilitate growth are a win-win for the organization and for their own professional development. If you are really forward-thinking, you could even incentivize this type of activity.
MRR: Monthly Recurring Revenue
In addition to remote management tools and PSA, there are other set-it-and-forget-it monthly recurring revenue solutions that can extend your reach within client companies and help you to further monetize client relationships.
Open your mind, think beyond the typical offerings, and differentiate yourself with services like software training.