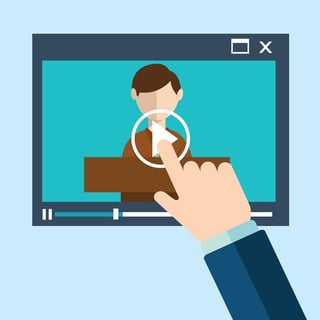 Are you a KnowledgeWave member, or thinking of becoming one? This information can help ensure a seamless KnowledgeWave membership experience for users, covering supported browsers, video ports to open and email domains to white list.
Supported Browsers
The KnowledgeWave Learning Site (KLS) works well with most modern browsers. We recommend the latest versions of:
Google Chrome or
Mozilla Firefox
We also support Apple Safari, Microsoft Edge and Microsoft Internet Explorer, version 9 and higher.
Video Playback
KLS provides access to thousands of training videos. We use a video service provided by Brightcove. Here is the official list of Brightcove domains and ports.
KLS is pretty straightforward and does not use all of the Brightcove bells and whistles, so we have had luck in the past suggesting that clients simply list *.brightcove.com and *.brightcove.net. (If you have found these are NOT sufficient, please let us know so we can update this information!)
If you would like access to KLS to test video playback, please contact support@knowledgewave.com to arrange.
Email Communications
Please add the following domains to your organization's trusted senders:
knowledgewave.com
intercom.io
The automated invitation message to join KLS will come from education@mg.knowledgewave.com.
We have SPF and DKIM records set up in our DNS to meet the authentication requirements for all message sent by authorized mail providers on our behalf.
We are happy to send test messages to see if they get through. We can also provide the Internet Headers from sample messages so that you can examine behind-the-scenes information. Please contact support@knowledgewave.com to arrange.
About Intercom
Ongoing communications like webinar schedules and newsletters are sent using the Intercom communication platform. We carefully selected Intercom as our communication partner because they are responsible, reliable senders and are as intolerant of SPAM as we are.
KnowledgeWave's Emailing Policy
As your learning partner, part of the value of our service is that we notify your team about potentially relevant learning opportunities. Of course, not all learning opportunities will be relevant to all of your employees, but we prefer to let people self-select what is their best fit.
Who gets our messages? We only email members who have joined our site, so they have expressed an interest in ongoing training and have opted in to our service. We ALWAYS respect email opt-out requests. People can keep their membership and yet stop receiving email newsletters.
How many messages? We typically send 2-3 messages per month. The first message is usually a newsletter with multiple learning opportunities for the month, and the other messages are typically "last calls" for live events. We send these last calls because they really seem to work well for our members after careful testing on our part.
We are very cautious of striking a balance so that members are aware of our training opportunities while not sending too many messages. We value our members. And remember, we are not trying to sell them anything: our aim is to help them get the most value out of the services that you are already paying for!
How are the messages sent? We send our large batch member communications through Intercom, which is a trustworthy customer support platform. It enables us to reliably track opt-outs, too.
Live Webinars
Monthly webinars are free to KLS members. We use GoToWebinar to host these events and to manage webinar registration. If you would like to test the GoToWebinar connection, please contact support@knowledgewave.com to arrange.
Please call with any questions! We're happy to help.
1-800-831-8449