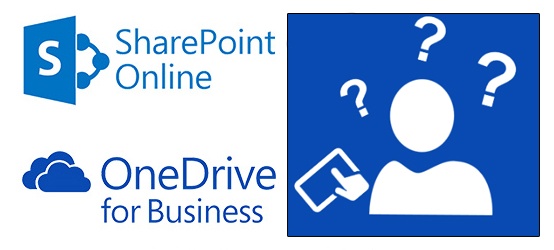 One of the most frequent questions that people ask me is, "Should I save my documents to OneDrive for Business or a SharePoint team site library?"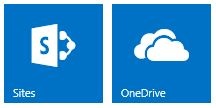 Let's look at a few considerations:

Save documents to OneDrive for Business when…
• There are simply those times when your document may not be suitable or it doesn't make sense to place in a SharePoint document library.
• You don't really plan on sharing them, at least not immediately. By default, documents you place in OneDrive for Business are private. You could always place them in the Shared with Everyone folder or manually share with people. OneDrive for Business is probably your best option for documents that are drafts or just plain personal documents.
• You do plan to share them, but they may have a short lifespan. Again, like drafts. Maybe you're working on a document for a certain and you're the primary author. You may want to collaborate with others or have a peer review done and you can do so by sharing right from OneDrive for Business. You can set permissions as you wish, and then take them away as quickly as they were granted. Remember, this is your personal cloud storage.
Save documents to a team site library when…
• You want to easily grant site permissions and allow people access to the team site. Then, they have access to the document library containing the documents.
• You want members of your team to look at the document as being part of to an ongoing project.
• You want a wider audience.
• You have time-saving reasons like project-related documents able to be found in a quick and easy way.
• You want to create a check-in workflow assigning the document to a co-worker.
After reading this blog post, you may change your mindset slightly. Also, a document may become more important or relevant to a project and maybe moving them from OneDrive for Business to a team site would be a good idea. You'll want to sync your documents and then cut or copy and paste…or simply drag and drop.
These are some guidelines! In my experience, this is the best way to organize and work with your documents...thinking about what you want to do with them and also thinking about what you don't want to do with them. Happy document managing!
Want more great tips on Sharing and Collaboration with Office 365?
Our video library provides training on most popular business software. Watch this video for more great tips!