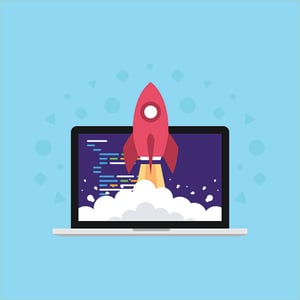 The move to Office 365 is not like any previous Microsoft Office upgrade for your end-users.
In May, KnowledgeWave is providing two webinars *completely free* that will help you and the users in your organization with Office 365 Adoption.
It's not as easy as flipping a switch...unless you embrace change, end-users will continue to work like they always have. That's not a bad thing early on, but over time your company needs to spark adoption to recognize a ROI.
FREE WEBINAR #1:
Office 365 Overview for New Users
You can promote this one to your end-users. In this 45-minute webinar, we will present in a manner that takes your users on a journey from how they currently work, to a destination showing them what's possible when they leverage the power of Office 365 and start working in the Cloud.
Date: May 17th @ 1:00 PM EDT
---
FREE WEBINAR #2:
Six Steps to Boost User Adoption of Office 365
A 30-minute webinar for anyone who has a stake in the success of your Office 365 Deployment. This audience includes the C-Suite, IT, HR or Project Managers responsible for deploying components of Office 365 like OneDrive. You can't simply deploy Office 365 and expect users to adopt a new way to work. Office 365 collaboration tools can dramatically improve workplace productivity, while also increasing operational efficiencies and reducing costs. In this webinar, we share 6-steps that will create tipping points to boost usage of Office 365 and provide ROI.
Date: May 17th @ 3:00 PM EDT
---
While these webinars will be recorded, we highly encourage you to attend the live session. Each live session will have a 15-minute question and answer period after the presentation. If you are unable to attend the live session, please register and we will notify you when the recordings are available.
These sessions may also be made available in a private setting for just your organization. Contact KnowledgeWave for additional information: 800-831-8449.