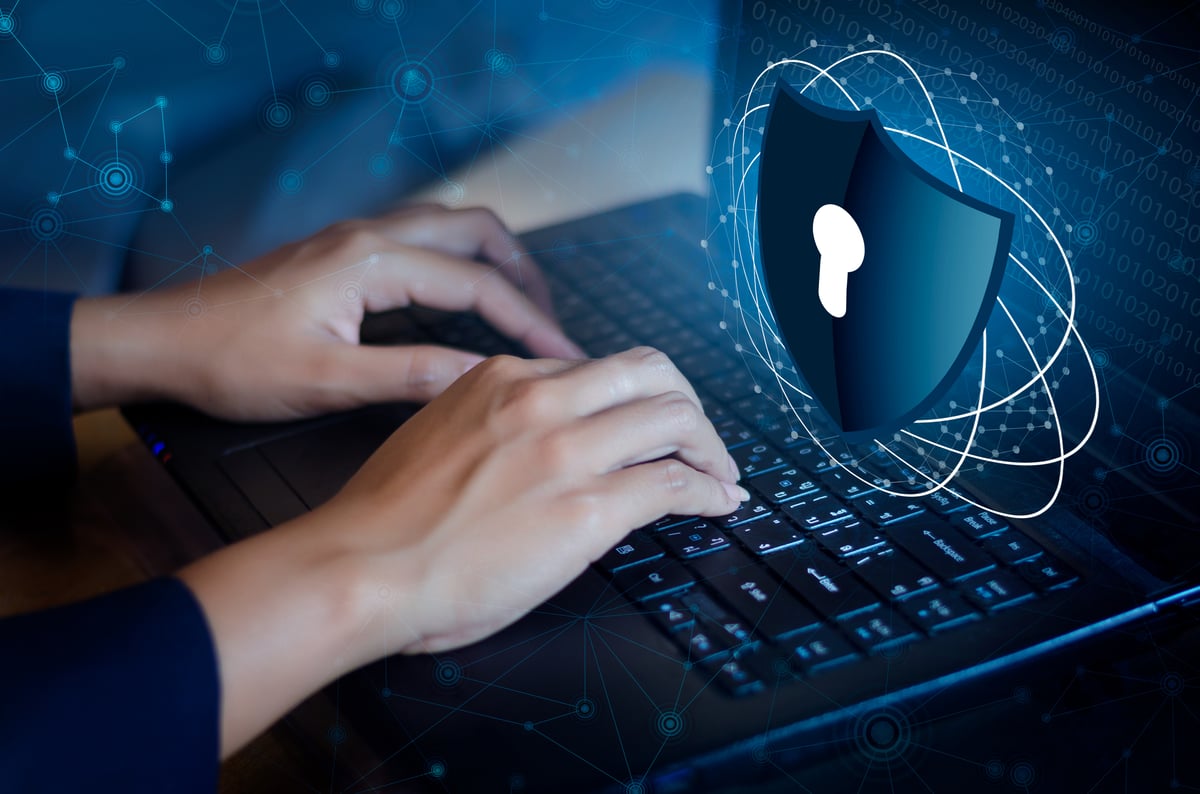 Security is front and center at Microsoft, and rightfully so with now more than 180 million active users of Microsoft Office 365. Even the strong are susceptible to security attacks. The Microsoft Security Team has an extremely sophisticated threat response system in place that allows them to identify and solve security issues quickly.
Email-Based Security Threats
The Microsoft Security Team scans and analyzes more than 470 billion Outlook emails and more than one billion Azure user accounts every year to check for new threats of this kind. Microsoft Exchange is one of the most secure choices for an email service provider. They use a threat intelligence system to detect cybersecurity threats, give them context, and lay the groundwork for defensive measures.
Data Loss
Most conventional data backup methods revolve around maintaining copies of a company's data environment to redeploy in the event of data loss. However, the data generated between the time of the backup's creation and the time of the data loss event is gone, with very few retrieval options. The Microsoft Security Team uses replication technology to minimize data loss and streamline the backup process.
Malicious Links
Spam, malware, viruses, phishing scams, and many other threats generate from malicious links. The Microsoft Security Team tracks the latest cybersecurity trends and analyzes data breaches to identify phishing scams and other email-based malicious links. In just one year, the Microsoft Security Team investigated more than 300,000 phishing attempts and over eight million compromised business email events. They track this activity to anticipate other phishing and email-based scams and develop preventative measures in advance.
Cloud Vendor Security Threats
No other cloud services vendor can promise the same level of control and security as Microsoft. The Azure Security system is compatible with a wide variety of operating systems, languages, domain frameworks, database structures, and devices. Azure offers a secure public cloud service platform designed for hosting millions of clients simultaneously, easily integrating with Office 365 and the Windows 10 platform for business.
Authorization Security
Unauthorized administrator access is a major security threat, and the Microsoft Security Team uses a Least-Privilege Administrative model to develop permission-based access systems. This not only allows them to determine which users have access to a system, but how far that access can take each user through the system. Ideally, every member of an organization should only have access privileges to the applications, systems, and networks each individual needs to perform day-to-day operations.
Threat Experts of the Microsoft Security Team are Invaluable to Windows Security for Business
At the heart of all of Microsoft's Security Team efforts is the threat intelligence system. Microsoft uses a holistic blend of analytical tools, real-time scanning applications, and applying contextually relevant solutions to security threats to maintain one of the safest technology platforms for businesses.
The information and trends gained from Microsoft Security Team's threat intelligence system are built into the entire line of Microsoft products and services for businesses. Microsoft updates more than one billion devices every year with quality and version upgrades as necessary. The Microsoft Security Team helps businesses avoid the latest and most dangerous cybersecurity threats with constant monitoring, sophisticated analytical tools, and rapid development of practical solutions to advanced cybersecurity threats.
If you're looking to learn more about common Office 365 Security Threats, the KnowledgeWave Learning Site (KLS) contains a wealth of information. From password security, malware awareness, ransomware, and phishing scams to defensive web-surfing best practices KLS has it all. Contact KnowledgeWave today to try a free trial of the KnowledgeWave Learning Site and educate yourself and your company on Office 365 security.