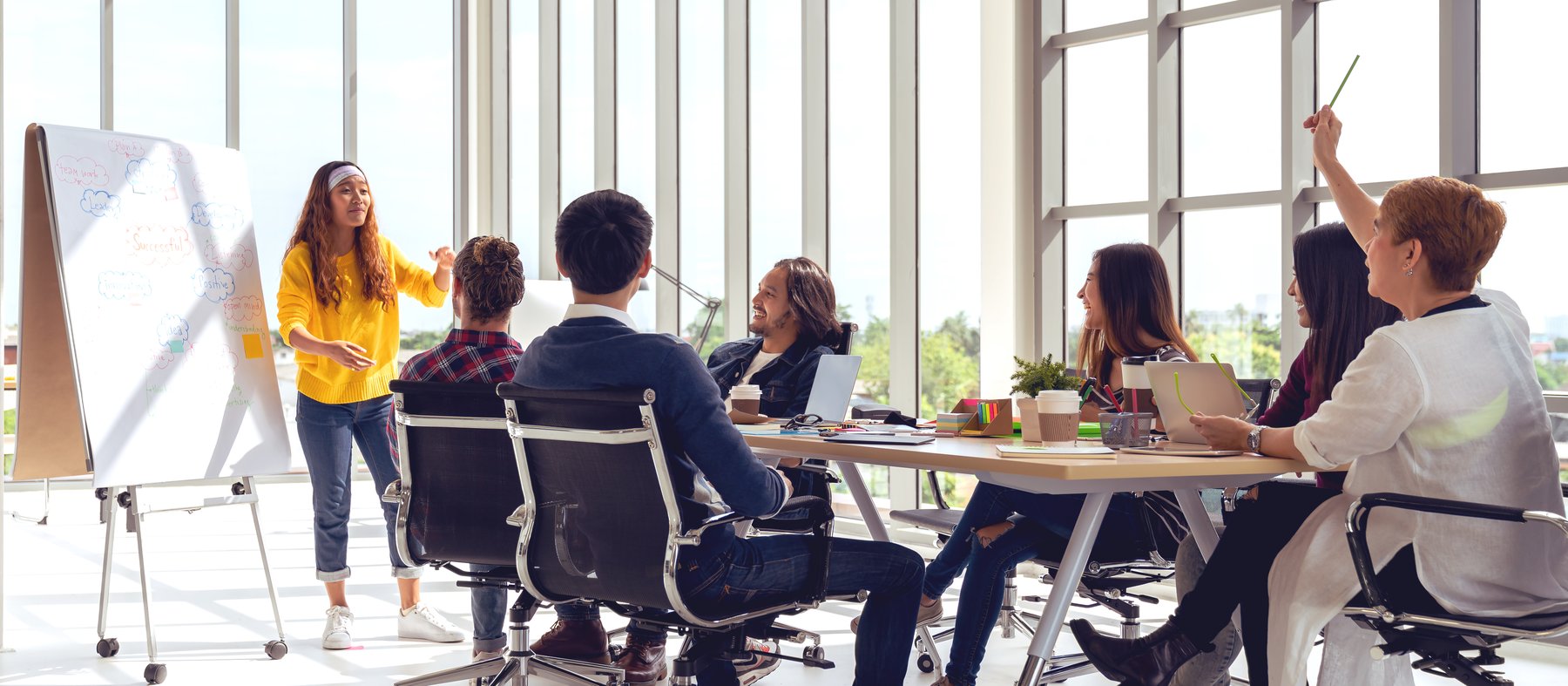 It can be challenging to stand up for yourself in the workplace. Sometimes we fear what may happen to us if we do. This series of webinars will show you how to assert yourself, set boundaries, and how and when to say no and make it positive for everyone.
This series is made up of 4 webinars:
Introduction to the series

How to professionally assert yourself in the workplace

Setting boundaries; with coworkers, bosses, and those we serve

Saying

No

at work and making it positive for all
Module 1: Introduction to the Series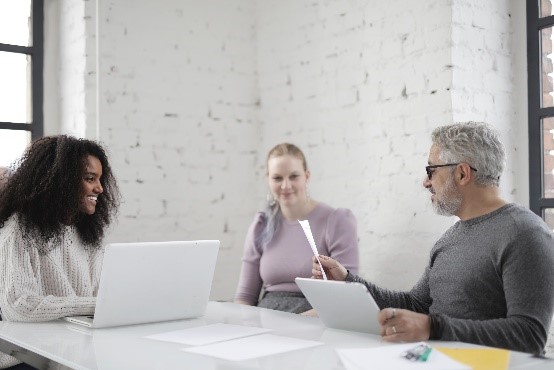 This webinar will introduce you to the series and is designed to help you assert yourself in the workplace. Not only will this module introduce the series, but it will also kick-start new methods of standing up for yourself.
Topics covered include:
What is self-assertion in the workplace?

Benefits to you, your leaders, and the people you serve

How to assert yourself in a non-defensive manner and professionally

Setting boundaries with others

Saying no and why it is important

Recommended reading list
KnowledgeWave members can access the webinar recording here!
Module 2: How to Professionally Assert Yourself in the Workplace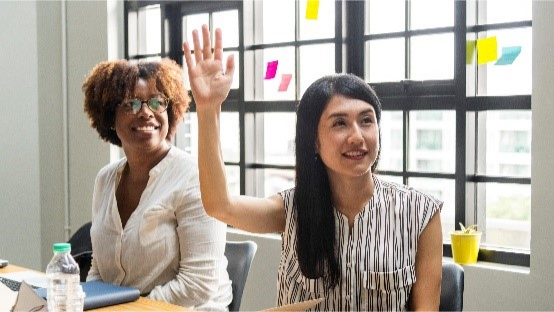 This module will help you learn how to assert yourself and do it professionally. This way people will respect you, your talent, and not take advantage of you.
Topics covered include:
Know your goals before you start

Act your way to confidence

Practice assertive conversations

Use "I" statements and not "you" or "us"

Recommended reading list
KnowledgeWave members can register for this webinar for FREE here!
Not a KnowledgeWave member? Try a FREE webinar on us!
Module 3: Setting Boundaries; with Coworkers, Bosses, and those we serve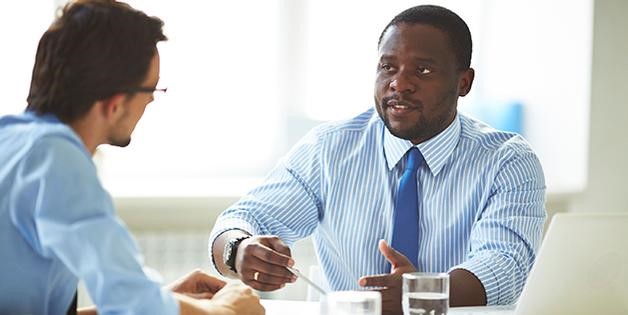 Setting boundaries is important in establishing who you are to others. It is important to your work and your mental health. This module will help you set boundaries that will help you take care of yourself, do your best work, and help serve those we work with even better than before.
Topics covered include:
Why is it important to have boundaries?

Where to begin (with yourself)

Express your boundaries clearly, calmly, and consistently

Setting boundaries with toxic people

Recommended reading list
Module 4: Saying "

No"

at Work and Making it a Positive for All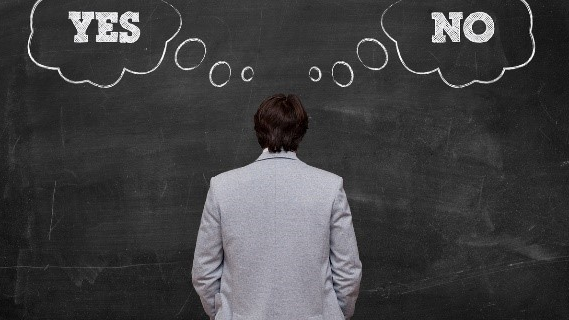 Saying no is not only good for you, but it can be the best way to serve. If you are too busy, not comfortable, or just do not have the time for yes.
Topics covered include:
Sometimes, "no" is a complete sentence

How to say no so it is professional and not personal

Making "No" a positive thing

Be prepared for pushback and sticking to your guns

Recommended reading list
About KnowledgeWave
For the past 20 years, KnowledgeWave has been helping companies deploy and adopt the latest business software. We stay up to date with the most recent software features and are constantly adding additional training to our online learning library, the KnowledgeWave Learning Site.
As a Microsoft Partner, we stay on top of all the newest features released within Microsoft Teams and Office 365. We pride ourselves on having helped hundreds of organizations throughout North America deploy business solutions for their organizations.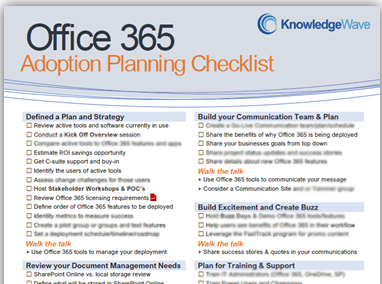 If you are researching, considering, or planning on deploying Teams or Office 365 within your organization, let us help guide you through the process. We offer: