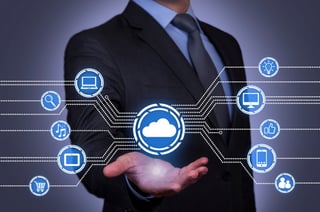 As companies embrace outsourcing more IT functions, external resources such as MSP Account Managers and vCIO's have greater influence in decisions around migration strategies. Is user adoption factored into the planning?
Your clients are moving to Office 365 in droves. According to Microsoft, Office 365 is the fastest-growing commercial product ever. So popular in fact, Office 365 beat Salesforce as the most popular enterprise service according to a recent Okta survey.
Digital immigrants don't instinctively know how to make the most of the cloud
Most users want to get behind the keyboard and go. But the workforce makeup still tilts toward "digital immigrants": those born before widespread end-user adoption of digital technology. Unfamiliarity with browser-based tools and cloud collaboration is seen as a major pain point, minimizing user adoption which leads to lost productivity. Though experienced in their job roles, digital immigrants tend to be mostly unfamiliar with anything other than the desktop version of Microsoft Office. Client-side lost productivity can lead to headaches for you because your clients feel vaguely dissatisfied with the move to the cloud, and sometimes they aren't even sure why.
Training = Adoption
For cloud computing, training equals adoption. Who is responsible for introducing training to stimulate and increase user adoption? The MSP or the client organization? This is an easy opportunity for you to add value to your partnership. Start the conversation with your clients about how cloud platforms evolve, change rapidly and require training for end-users to leverage the new features for increased productivity. Read our recent post on 4 steps to take directly after your Office 365 migration.
KnowledgeWave is a b2b solution for end-user software training. Our Learning Site fits nicely into your MSP services mix by providing affordable training on the popular business software that your clients are using every day. Our MSP Partner Program offers discounted pricing with yearly renewal benefits while bringing cost effective, continuous learning to your clients. The Program has the MSP in mind by providing a value-added revenue stream to your current services mix. Please chat with us about using the KnowledgeWave Learning Site as a differentiator in your services offering.