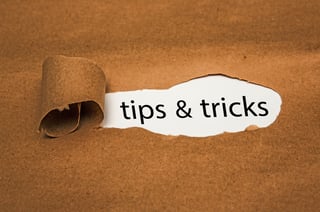 Based on our extremely popular webinar on 10 Microsoft Aha Features You Need to Know, KnowledgeWave is excited to provide an online class where you can really master these top Excel tips. You'll be able to watch, interact and apply these tips with the guidance of our expert certified instructor.
Class: 10 Microsoft Excel Features to Know
Dates & Times:
June 27th 1 PM (EDT)
July 20th 1 PM (EDT)
August 16th, 11 AM (EDT)
Duration: 90-minutes
Class Fee: $99 for non-members | $59 for members*
Format: Live Online Class with Hands-On Practice Exercises
Register: Register Online or call 800-831-8449
This session is not a webinar. It is a class, with guided hands-on practice. Seating is limited for each session.
In this 90-minute hands-on session, you will explore some top Microsoft Excel tips that you quite possibly never knew existed! We will start off with Flash Fill, work with IFERROR, TRIM, and SUBTOTALS functions, protect specific cells within a worksheet, create interactive reports using Slicers and the Camera tool. This guided training session and ability to ask questions will provide a very engaging experience.
Join us for some simple, yet very exciting Excel tips that will make your spreadsheets look better, speed up your workflow and make you look like the power user in your office!
* Want the member discount? Sign up for a free trial!