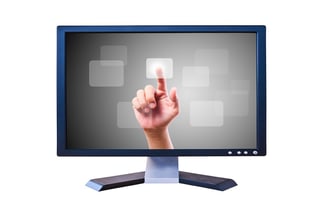 Many still consider live training to be the gold standard. But an entire day out of the office can be tricky.
The solution to getting your software training online: live hands-on 90-minute classes. No travel required.
Learn more about Excel, Word, Access or other Microsoft Office applications. We offer beginner as well as advanced classes.
Classes are not the same as webinars
What's the difference? Classes offer guided practice with hands-on lab exercises, with the instructor giving immediate feedback. Learn Excel online while the teacher guides your every step.
$59 Special offer for first time customers
We are currently offering the member price of $59 to new customers. That's 40% off list price. Why not give it a try? What better way to learn Excel online?
Class schedule for software training online
Please check our online schedule for current dates and time.
What are people saying?
"Was able to fit it into my schedule more easily. Very targeted content." - Jill G.
"Very easy to follow. Well explained." - Wade M.
"Interactive--the teacher would show us something and then let us try it ourselves; that keeps one's attention better than a lot of talking." - Marla K.
"Lots of content covered in the appropriate amount of time." - Nikki C.
"I haven't taken a virtual class before, I was really impressed with how interactive the class was and with my instructor." - Amanda T.
To register: fill out the form or call
1-800-831-8449