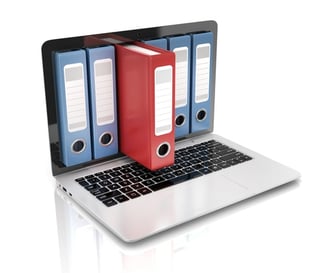 Microsoft Access provides a user-friendly interface for managing your data on your desktop and beyond. What Microsoft Access users tend to love most about the online software solution is that it doesn't require its users to be well-versed in code. Its recent move to the cloud allows users to share and control important data like never before. Plus, it's easy to install, integrates well with other software programs and has superior ROI. Read on to learn more about the advantages and the disadvantages of Microsoft Access.
The advantages of maximizing Microsoft Access capabilities
Create custom apps fast
Beyond desktop databases, Access' recent move to the cloud now enables its users to develop Web based applications and share them with their colleagues from a secure SQL database. If your team is short on creativity, you can find inspiration with the library of professionally designed app templates, or simply create a custom one of your own.
Create a user-friendly app experience
As described by the experts at Microsoft: "Never again worry about users getting "lost in the data" with apps that automatically keep an attractive, easy-to-use interface and consistent user experience. Access deals with the code that creates this professional look and feel." Users can also acquire relevant information, with the related items control feature, all without ever having to leave their main screen. Plus, the ability to make changes to the data with drop-downs and recommendations alleviates the risk for errors.
Share your data and control user privileges
With Access Services and SharePoint Online you can manage and monitor your applications. This will help you to deliver a multi-user experience. You may also want to consider splitting the database to boost performance. Splitting the database involves the process of securing the data from some of your users. While all of your users can access the data, only some of your users may be allowed to edit or even add data. This may help you to alleviate the risk of database file corruption.
The disadvantages of Microsoft Access
Just like any other software program, there are advantages and disadvantages to Microsoft Access. One of the reasons you may consider choosing a different, more robust solution may be because the online software solution can potentially hit a wall if the usage goes above 2GB. Limits don't just apply to the gigabytes, Microsoft Access has a multi-user limit of approximately 225 concurrent users, and unfortunately, usage rates will vary based upon capacity and the applications your users are accessing Microsoft Access from. Some alternatives to Access that you may want to consider, include Microsoft SQL or Oracle Database 12c—just to name a few.