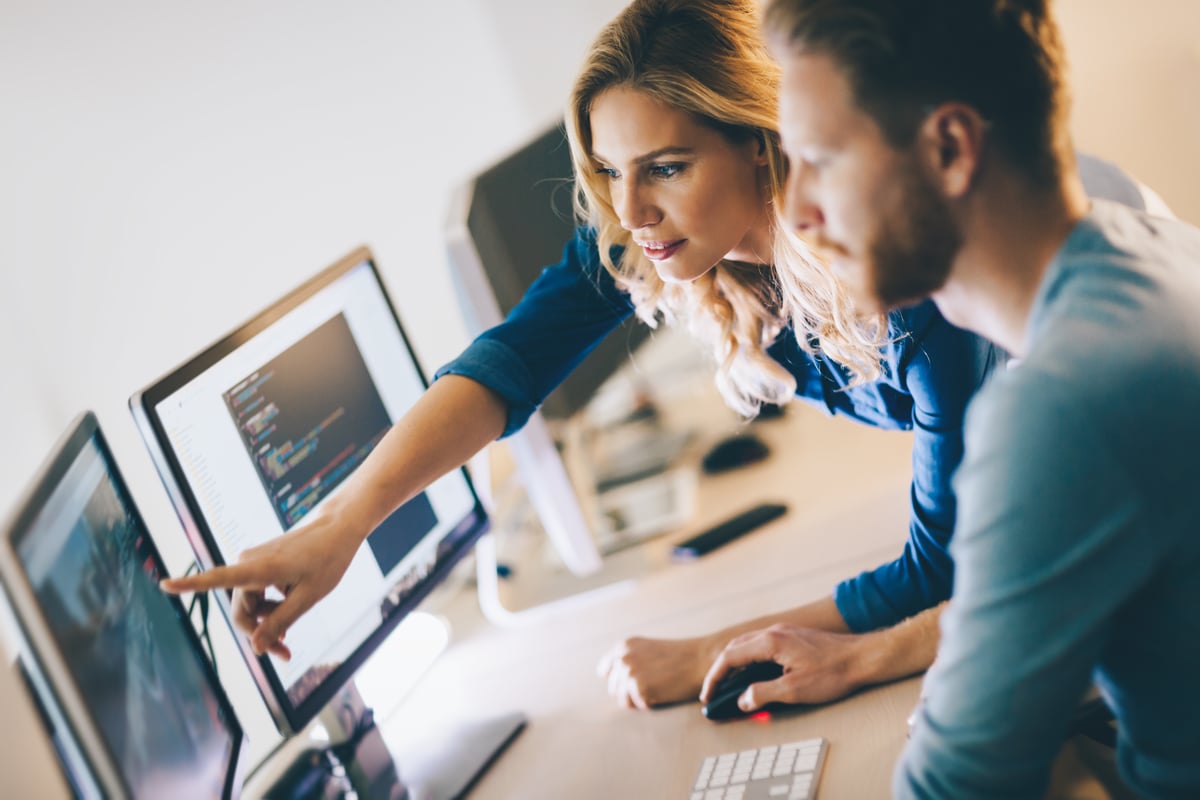 When done correctly, migrating your business's documents, email and collaboration platforms to the cloud can result in a huge number of benefits, including a centralized system of record, easy updates and an increased chance of recovery. That said, migrating to Office 365 is often easier said than done, as there is planning that needs to occur and prerequisites that need to be fulfilled. In order to alleviate the risks associated with migrating to Office 365 and minimize the pins your team needs to juggle, we have compiled our top three tips to make the migration go as smoothly as possible.
Migrating to Office 365? Here's how to streamline your deployment.
1. Use the deployment structure that works best for you
While it sounds clean and simple to get everything moved onto the cloud at once, you may have good reason to keep certain things controlled on-premise. In this case, you would implement a hybrid deployment. J. Peter Bruzzese of InfoWorld explains: "You may maintain a hybrid environment for an extended (or even indefinite) period because you don't wish to move all mailboxes to the cloud, allowing greater on-premises control for certain mailboxes. Or you may have sites that experience latency issues connecting to cloud-based mailboxes, in which case you should consider maintaining on-premises Exchange servers for those locations." While I mention mailboxes, the sames holds true for documents, both business users personal files and department or group files. When making decisions regarding deployment structure, make sure that your company's decision-makers are on the same page to avoid any accountability issues down the road. Using our check list can help you plan the structure that works best for you.
2. Get a checklist from the experts
One of the benefits of migrating to Office 365 is the access you'll gain to the Microsoft Exchange Server Deployment Assistant, which cuts through the thousands of options available and creates a custom solution for your organization. Once you answer a few questions about your current environment, the free tool "generates a custom step-by-step checklist that will help you deploy different versions of Exchange Server for different types of scenarios." While some will say you have to use a cut-over migration or stick to IMAP, the deployment assistant will help you to understand what might work best for your particular business. In case you're not ready to move everything to Office 365 just yet, the tool also offers advice for scenarios that include hybrid deployments of on-premise and cloud solutions. In regards to document migration you should also take a similar approach. Microsoft's new SharePoint Migration Tool can be helpful, but depending on the needs of your your organization, you may want to consider a more robust migration tool like ShareGate Desktop or AvePoint Migrator.
Mapping out your move can help you identify pain points, anticipate end-user questions, and prevent potential problems before they arise. You can never over-plan a migration. Take the time needed to create a migration map in order to ensure success. Utilizing a checklist is a great way to prepare both leadership and the entire organization for the upcoming transition.
3. Plan for user training to promote user adoption
Don't expect your staff to welcome a Microsoft Office 365 migration with perfect enthusiasm and seamless adoption. Resistance to change is a common outcome of a new program roll-out. You'll need to plan for adoption and a training program is the key to getting the ROI you expect with your move to Office 365. While simple at-the-elbow support can help users with getting access to email on their mobile devices, you'll need to plan for more widespread acceptance. Plan a buzz day to demo Office 365 and build excitement around the new way users will be able to work and collaborate. If you haven't, I recommend reading my post on 3 Real Life Tips for your Office 365 Deployment. Training provides an opportunity to build a culture around learning at your organization. When training and communicating with your staff, be sure to share stories of how users are finding ways to drive teamwork using Office 365.
Learn more
Editor's Note: This post was originally published in June 2015, but has been thoroughly revamped and updated for accuracy and comprehensiveness.