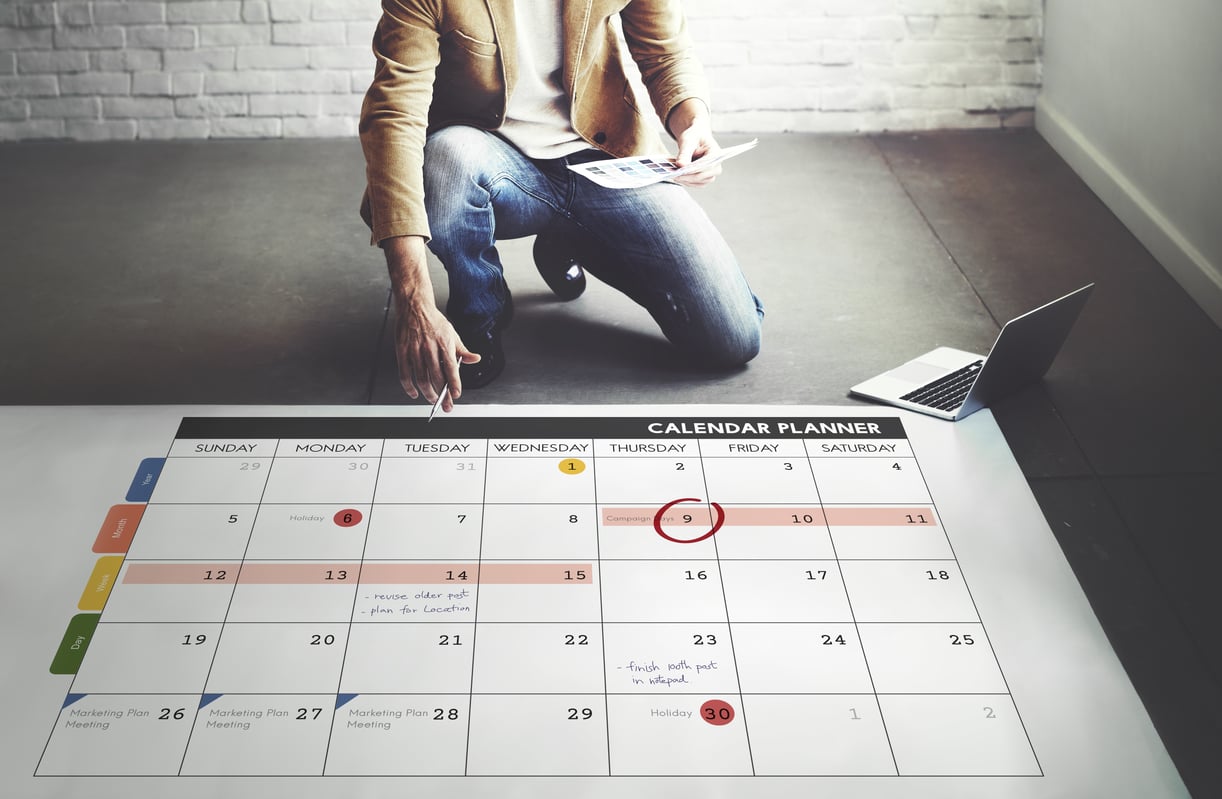 2019 is the year to rethink the way your employees work. The right business platform migration could eliminate harmful data leaks, save time, and facilitate easier collaborations. Office 365, a major component of the Microsoft 365 suite, offers a powerful, reliable, integrated experience with apps and services to help organize and grow your business.
Microsoft 365 with its accompanying tools like OneDrive, Microsoft Teams, and Office 365 Groups has become the preferred platform for thousands of businesses. It can bring incredible benefits to your company. Enter 2019 with a fresh start by planning your Microsoft Office 365 migration now. Although no two companies will have the same migration timeline, you can start with these steps for a seamless transition.
Plan Your Migration
Planning is a key component of successful Office 365 deployment. Sit down with your stakeholders and create a plan and strategy for deploying Office 365. Lack of preparation is the fastest way to encounter roadblocks and pitfalls that can compromise the success of your transition. Save time, money, and headaches by mapping out your project from the very beginning. Work out factors such as:
Defining a plan around what and when you will deploy

Review your document management needs

Establish a basic system of governance

Build a user communication plan

Build excitement around the transition

Plan for IT & User training

Measure and share your success
Create a comprehensive plan
that will guide your enterprise through the migration moving forward. That way, everyone involved will be on the same page and have the same expectations for the future. Mapping out your move can help you identify pain points, anticipate end-user questions, and prevent potential problems before they arise. You can never over-plan a migration. Take the time needed to create a fail-safe migration map in order to ensure success.
Purchase Your Subscription and Train Employees
Once you complete the planning and have basic governance defined, it's time to purchase your Office 365 subscription and introduce it to employees. Look at your main goal for the migration to decide which subscription and features are right for your company. Then, start training your workers on how to use Office 365 to its fullest capacity. Our check list has a recommended flow for training and it starts at the top to help identify needs of the organization.
Waste no time in encouraging employees to engage with the new system, ask questions, and become familiar with the new tools and ways to collaborate. You need to build excitement around all the new ways employees can work together. Employee training is key for Office 365 adoption. You may set your business up for resistance to change, lost productivity after launch, and frustrated employees if you fail to prioritize and plan for training from the start. Therefore, it is essential to begin training and communication with employees before the migration. It is even more critical that communication continues during and after the deployment to ensure that employees have continued support. Access to ongoing training resources is imperative to ensure that employees are fully taking advantage of the investment that your organization has made in Office 365. It's OK to start small and work up too, but you'll need to bring awareness to Office 365 features and what it can do around your organizations workflow. Many of our clients create tipping points by showing features and helping particular business units adopt the technology. They in turn bring these new ways to work to their other projects and teams.
Transfer Files and Information to Office 365
The actual transfer of your data will occur in the months (in some cases many months) after planning your migration and training your staff. How long this takes will depend on the complexity of your existing on-premise system. You will need to audit files before migrating them and adopt the right Office 365 features and tools for your projects and teams. You'll also need to identify retention and backup requirements. Working with a Microsoft Partner for assistance with your migration can speed up the process. Professional assistance can also help to encourage user adoption while increasing productivity and improving efficiency. KnowledgeWave has User Adoption Analysts that can show you how to use Office 365 features and tools around your workflow for new found efficiencies.
Your IT team should walk the talk and use Office 365 tools to track the deployment and related tasks. Set up an Office 365 Group to store project files and collaborate; use Planner for team tasks and consider Microsoft Teams as a hub for the migration project.
Transferring shared files, private documents, content from existing environments, web pages, site collections, etc. can take considerable time for highly complex systems, but most companies can complete the process in a matter of months. Therefore, starting today could mean completion of your Office 365 migration in 2019 – just in time to fulfill your New Year's resolution for better business.
Disclaimer: This post was originally titled "A Timeline for Microsoft Office 365 Implementation in the New Year".