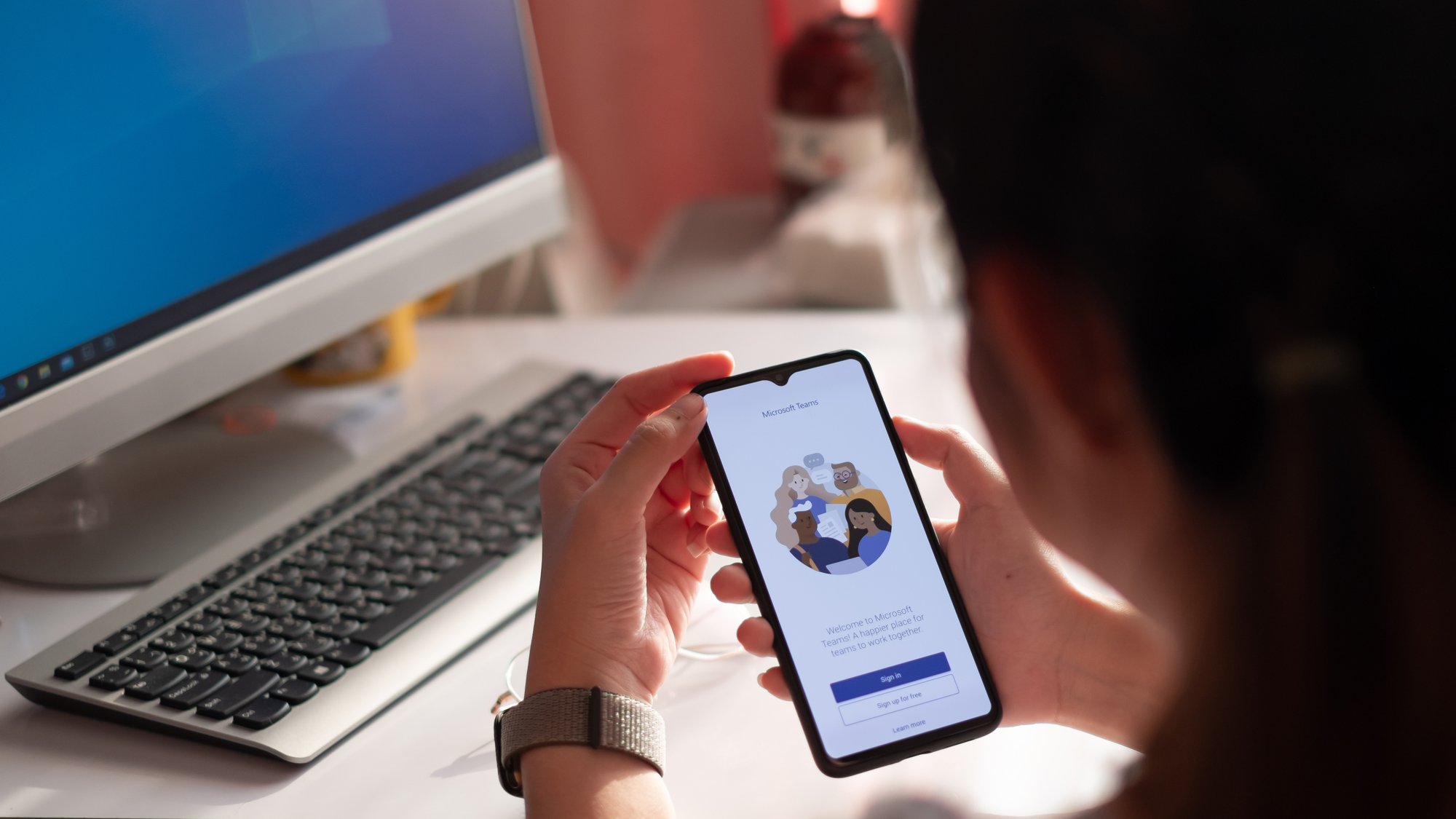 Our team writes a lot about Microsoft Teams, and for all that we write, we put even more into real-world action for our clients. In this post, I'll share a process for Teams Governance, using a Template Policy. Using templates to govern Microsoft Teams creation empowers businesses to set their own standards.
In April I shared a post, How to Rapidly Deploy and Adopt Microsoft Teams. I was back to work after taking time off to celebrate 25 years of marriage to my lovely wife. Our company like everyone else was defining plans to work from home as the COVID-19 pandemic hit. KnowledgeWave was getting slammed with requests for Microsoft Teams Training, and a common theme among our new clients was the need to deploy Teams fast. They would address governance later.
In that April post, I suggested 3 core areas that a business could address to deploy quickly while maintaining some control. I recommended that organizations lock-down the creation of new Teams and start with a basic Team and Channel structure. I also encouraged these businesses to offer some basic training (either do it themselves or through the KnowledgeWave Learning Site) or provide focused live webinar awareness sessions. Lastly, they needed to know that they should define and implement governance in the near future.
As we changed our businesses almost overnight to support the 'Work from Home' need, the speed of these deployments is the fastest I've ever seen. Projects that usually take a few months to a year, were happening in a matter of days. For the most part, businesses were very successful in getting things up and running to meet their WFH requirements. Microsoft saw daily usage leap from 20 million in November 2019 to over 75 million daily users at the end of April 2020. New feature deployment within Teams has also been consistent: active participant video displays began with only 6 and are making the move to 9 (3x3). Microsoft is now rolling out (preview) the ability to view 7x7 for up to 49 video participants and total meeting limits will increase to 300 participants. People were clamoring for custom backgrounds, which were quickly added, and we all recently received the addition of the 'Hand Raise' feature. For those of you asking, breakout rooms are coming too.
Refocus on a Teams Governance Policy
Microsoft promotes an open process (almost like a free-for-all) regarding Team creation. While I understand the value of providing a collaboration environment, because there is so much behind a team, I highly recommend some governance. When companies start to use Teams, they need to be prepared to manage Office 365 Groups, SharePoint Team Sites, OneDrive for Business, Mailboxes, and Stream (if you will record meetings) as well as Microsoft Planner if that service is enabled.
(View Architecture of Teams)
That's a lot! If you're going to have an "open" policy please review the Microsoft Documentation for Planning Governance in Teams. At the very least, I recommend defining and setting policies around team expiration, retention, and archiving to automatically manage the life cycle of the Office 365 group that is created when a Team is built. The retention policies can preserve or delete information as needed, and you can archive teams (set them to read-only mode) to preserve a point-in-time view of a team that's no longer active.
A better way to Govern Microsoft Teams is with a Template Process
Did you know that you can now let users create Teams in a predefined format that follows simple governance around naming conventions and can even leverage an approval workflow using a template process? Using a template process can add prefix and/or suffix to a requested Team name based on several factors leveraging Azure AD information about the user. For example, adding a suffix for EU, or Canada based on the requester's location. If it's in AD you can use it. In addition to naming conventions, a good template process can include an approval workflow before the team is provisioned. Using templates to govern Microsoft Teams empowers the business to set standards too.
The template process we recommend let's a user request a new Microsoft Team, be it for a project, specific purpose, or just a basic Team (the company may have several Team Template options that address various business needs). After requesting the Team, the request goes through the approval process, and upon authorization, the Team is provisioned with the requester as the new Owner. Depending on template settings you can also automate Team ownership and membership. Teams built using a template process duplicate from a Master Template. Meaning that channels, tabs, and files can be created automatically. Using a template process, you can even provision Microsoft Planners complete with customized boards, buckets, and starting tasks.
The below video shows how you can request and have a Team built off a template. Interested in learning more about this type of Teams Governance or want a live demo or want to use Team Templates in your organization? Let's connect!
About KnowledgeWave
For the past 20 years, KnowledgeWave has been helping companies deploy and adopt the latest business software. We stay up to date with the most recent software features and are constantly adding additional training to our online learning library, the KnowledgeWave Learning Site.
As a Microsoft Partner, we stay on top of all the newest features released within Microsoft Teams and Office 365. We pride ourselves on having helped hundreds of organizations throughout North America deploy business solutions for their organizations.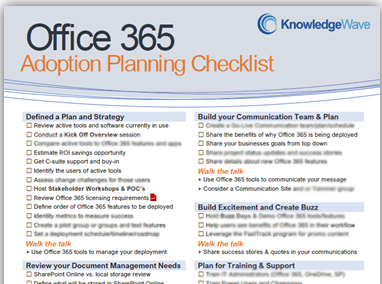 If you are researching, considering, or planning on deploying Teams or Office 365 within your organization, let us help guide you through the process. We offer: