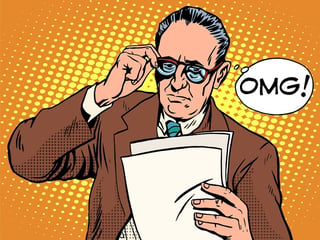 Let me begin by telling you that I am REALLY excited about some of the new and upcoming improvements to Microsoft Office 2016.
With Office 365, we get the benefit of ongoing improvements that are incredibly cool. I absolutely love my job, primarily because I get to share my enthusiasm and leverage new technologies provided by Microsoft.
These Word 2016 new features are no exception. I'm seriously pumped about what's coming! Here we go!
Intelligent Services
This month, Microsoft is releasing what are called "intelligent services" in the Office apps. Designed to make life easier, save you time, and ultimately make you look like the hero, the Word 2016 new features are nearly guaranteed to improve your writing.
Also, regarding PowerPoint, you'll be able to improve your presentations and quickly create dynamic and engaging presentations in PowerPoint. Outlook? Well, there are some features that are designed to make your Outlook experience better, as well. I'll be blogging about those cool new features toward the end of the summer. Let's focus on Word 2016 new features for now!
What is Researcher in Word 2016?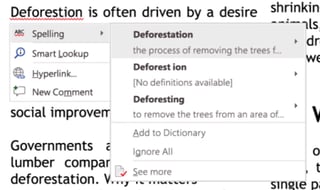 Would you like to use reliable content and sources in your paper? Microsoft has created a new feature called Researcher to do so in fewer steps. Explore material related to your topic right from inside Word and then add a proper formatted citation, which can often be quite a challenge when writing papers.
These services are always a work in progress and, as usual, we will expect many updates and improvements to services like this.
What is Editor in Word 2016?

Imagine an assistant when you're writing a report (or a newsletter or whatever you like to write in Word)! That's exactly what Editor will do for you by providing the perfect finishing touches on document editing and proofing. Word is now "smart" enough to notice things like redundancy and unclear writing styles and help you fix anything that might make your written work less-than-stellar.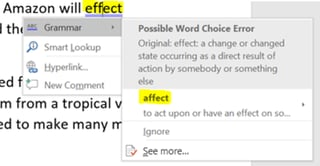 Beginning in the fall of 2016, Microsoft will expand upon Word's current spelling and grammar tools. I literally can't wait. In the same release, Editor will provide checks on spelling (red squiggly), grammar (blue double underline) or writing style (gold dotted line). These are incredibly exciting and are coming soon. When they're released, look for more blogs and videos from me.
Interested in seeing a video preview of these changes? Check out this video provided by Microsoft.
I did notice an important disclaimer at the end of the video:
"You must have the latest version of Word and an Office 365 subscription to access these new features. To get early access to Researcher and Editor, sign up for Office insiders today. Some advanced proofing capabilities in Editor show here will not be available until later in 2016."
Sit tight and wait for these new and exciting additions to the Microsoft Office Suite. I think you're going to love it!
And as you've probably noticed, Microsoft has shifted to releasing more frequent updates, especially when it comes to Office 365. To the point where it's tough for the average employee to keep up and get value out of the latest features. That's why online Training-as-a-Service is perfect for ongoing Office 365 training.