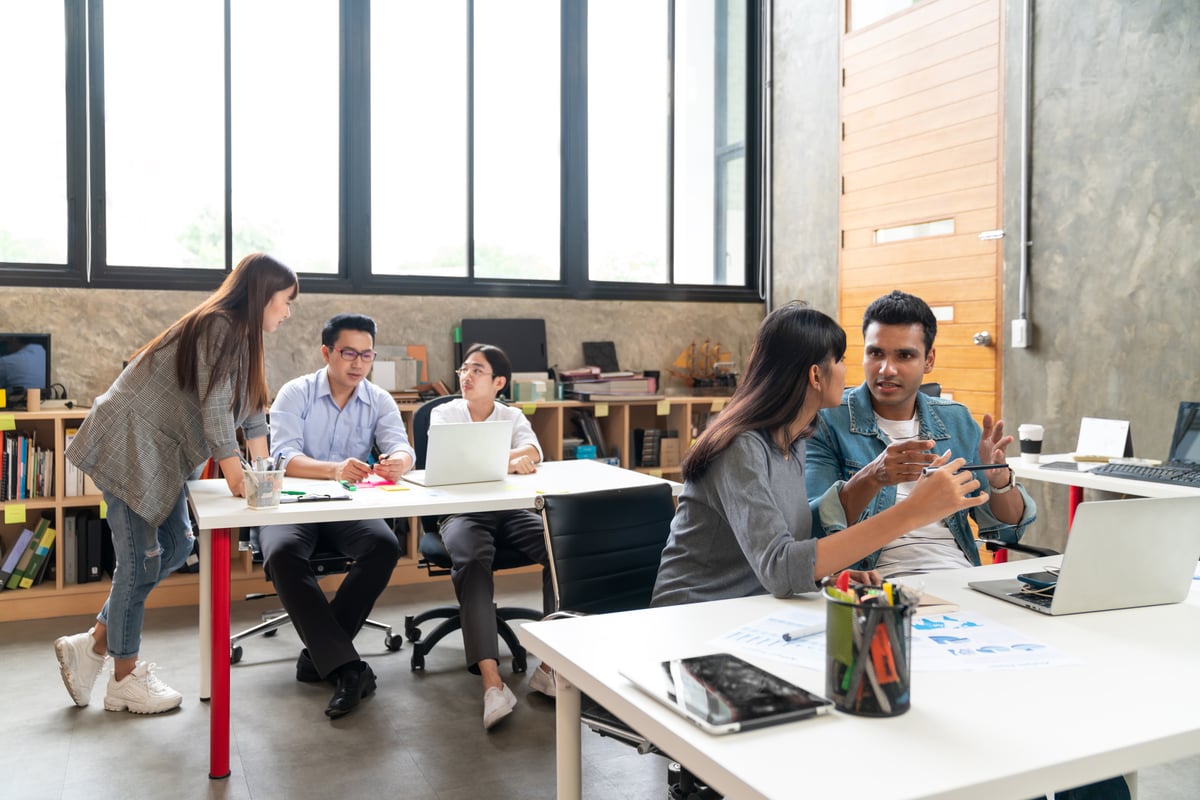 Do your employees feel safe, valued, and heard by the leadership in your organization? How much have you done to promote a culture of safety and communication in your company? These issues can have a tremendous influence on employee productivity and retention rates. Investing in employees will allow them to perform better and will organically increase their job satisfaction. If you're an HR manager looking to enhance company-wide productivity and job satisfaction, consider the following tips.
Acknowledge Where You Are and Share It With Your Team
Before you can improve your organization's safety and communication structures, you need an honest, holistic assessment of your strengths and weaknesses in these areas. When you share this assessment with your team, make it more of an open dialogue than a monologue. Tell them what you've learned during the assessment, acknowledge the shortcomings you've discovered, and ask them for their input and their ideas for potential solutions.
Explain the Benefits That Come With Your Plans to Address Issues
Allowing your employees to see the current state of affairs with communication and safety in your organization enables more honest discussions about the future. As you develop your plan of action to correct safety and communication missteps, be sure to ask your team for criticism and feedback. Make them feel heard rather than placated.
Model and Promote a Culture of Positivity
Positive reinforcement is an incredibly effective team-building tool, and an atmosphere of positivity is much more productive and enjoyable for everyone. Any change in an organization can entail some growing pains, but putting your positive-minded ideas into practice for your team to emulate helps to establish a more productive and positive work environment, and it will make your team feel better about the coming changes.
Adopt a Sexual Harassment Policy
No one should experience a hostile work environment or encounter any type of sexual harassment in the workplace, regardless of location, industry, or job level. Make sure your team knows the leadership of your company is dedicated to ensuring a professional, safe, and respectful working environment for all employees with a very clear sexual harassment policy.
Offer Clear Expectations
Initiatives to improve organizational safety and internal communication are not always straightforward. Some of these plans will need adjustments over time, and you need to let your team know about them before implementation. Do not simply post a notice in the lunchroom; take time to clearly communicate changes to your safety and communication plan before those changes take place.
KnowledgeWave is a leading trusted training partner for some of the biggest companies in the US. We help our clients develop customized training programs tailored to each company's unique business strategy and company values. We help HR managers create open dialogues with their teams to streamline the implementation process of many types of organizational overhauls, including those geared toward creating safer, more inclusive work environments.
HR managers looking for ways to improve safety and communication within their companies can create a customized safety and communication improvement initiative built around how the company operates and the team's unique needs. Contact KnowledgeWave to learn more about our training programs for HR managers and how they can improve organizational safety and internal communications.
Other Blogs related to this post: