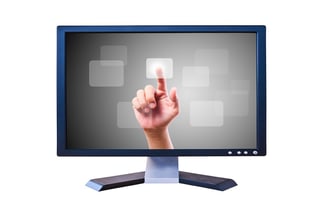 Smaller companies, like yours, are making the jump to virtualization every day. Though the technology has been around for decades, newcomers may have trouble knowing where to begin given the vast array of virtualization possibilities.
Consider this your desktop and application virtualization crash course! We'll give you the pros and cons of making the move, and some simple first steps you can take to get your company on the virtualization path.
What can be virtualized?
Virtually anything! And it can be done by virtually anyone (provided they have the right tools). Gone are the days when virtualization solutions were limited to datacenters. Today, companies of all sizes embrace the ease it delivers. IT professionals concentrate their efforts on one – or a combination of – their: hardware, software, memory, storage, data, and networks. If you're interest in digging into the weeds for more details on each, Petri's introduction to virtualization will help.
Let's dive into the basics of virtualizing desktops and applications.
Desktop virtualization is the act of separating an operating system from a client which accesses it, and comes in two flavors:
Host-based – in which users connect to operating systems on physical or virtual machines hosted remotely in a datacenter.
Client-based – in which operating systems kept on a disk image reside within a company's network and accessed through local hardware.
Application virtualization follows the same principles of desktop, but with greater specificity. Individual programs are separated from a client which accesses them, and also come in two flavors:
Remote apps – using applications running on remote servers in datacenters.
Streaming apps – on-demand deliver of applications to local hardware.
Regardless of the form chosen, virtualized applications are relatively easy to administer since installations, patches, and updates can be issued from a central platform, rather than handled individually for each user.
Together, these techniques have been proven time and time again to ease common IT headaches like:
Individually updating software to multiple workstations
Rebuilding/reinstalling a user's computer after a failure
Losing data stored on a machine's hard drive
Enabling remote working options
Physically moving a machine when a user's desk changes and more!
The pros and cons of virtualizing
Imagine how great life would be if, in addition to the reasons above, you spent less time dealing with:
Accessibility
Your organization's staff could access their work desktops from anywhere with an internet connection.
Data management
All of your data would be centrally managed and backed up to the host servers.
Software management
No longer visit a user to install or update software at their desk – it's all centrally managed.
General management
Access to shared desktop images makes controlling what's available and installed a time-saving snap.
Security
Monitor and maintain from a single, central point.
Of course, for every positive there's bound to be a challenge to consider before making the virtualization leap. Thankfully, when it comes to desktop and application virtualization, the list is shorter than the positives. Here are a few to keep in mind:
Accessibility
As wonderful and flexible as remote access is, productivity can be stopped dead if there's internet or network connectivity issues.
Single Point of Failure
If your DaaS server (or a provider) goes down, it impacts everyone.
Long-term ROI
Desktop virtualization isn't going to show an immediate ROI. It takes time to build up.
Getting started
If you're convinced it's right for your organization, PC World published a terrific 10-step guide for virtualization newcomers. We suggest reviewing it before you try to move any critical functions. Guiding highlights include:
Get your feet wet with Windows Server (which relies on Hyper-V hypervisors). It's the virtualization entry point many IT professionals use.
The experience you gain in Windows Server gives you the skills/tools to work comfortably within other platforms like: VMWare, XenDesktop, and cloud solutions.
Start small to gain experience by focusing on your own desktop/laptop in a small lab environment to lessen the chances of disaster.
Set up your own source of shared storage while experimenting, and get as comfortable as possible with the management controls.
Work towards developing a production arrangement you can trust.
When it's ready, and you're ready, begin migrating your organization's desktops and applications.
If you're new to Windows Server and looking for training, let us know! We also provide end-user training to help with easing the friction a change like this creates.
Summary
Desktop and application virtualization can make life easier for organizations of any size. Once you familiarize yourself with the basics, and arm yourself with the standard tools/equipment, you can formulate a virtualization plan you trust - and from which your company will benefit.
You might also like...