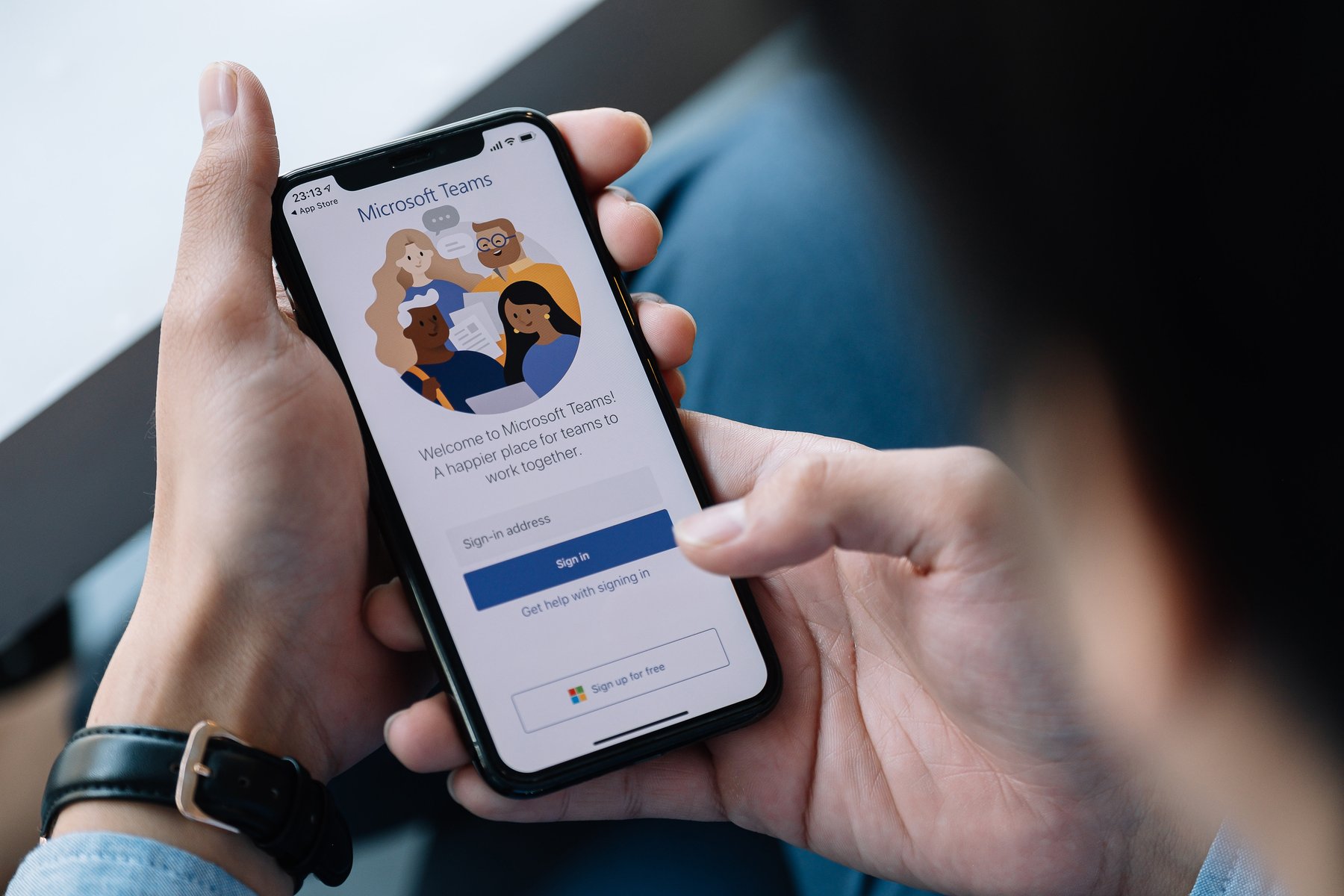 I recently had the pleasure and opportunity to present to members of the Chief Operating Officers (COO) Business Forum based in Michigan, organized by Crown Talent Assets. The COO Forum is a great resource for business executives to explore and learn about new and emerging ideas, solutions, processes, and tools.
Attending a previous session as a guest and experiencing the format and meeting the local members of the Michigan chapter, I was excited to deliver on the topic the group had selected, Creating an Effective Workforce with Microsoft Teams. This group of thought leaders faces the same challenges that all businesses encounter with changes in technology. As a leader for digital transformation, they asked if KnowledgeWave could provide some tips. I've shared the meeting recording on this post and hope that as a reader of our blog that you find it helpful as well.
Hardware vs. Software Innovation Impacts Us Differently
A shift in how we work with technology changes relative to hardware are almost seamlessly adopted, often because we are forced to move to the new hardware as technology evolves. I really did like my flip phone. The software we use today is more often cloud-based, updates often, and presents new modern and more productive ways to work. While at the same time letting users work in familiar ways. Being able to work as you always have is a good thing when you first adopt new software technology like Microsoft Teams. There is minimal productivity loss. However, over time if we don't leverage the new functionality, we lose the opportunity to be more efficient and effective with new software.
In this presentation, I shared some tips that have helped KnowledgeWave and our clients use Microsoft 365 and Teams to be more effective, to bring down siloed information, better communicate with colleagues across Office 365 and project work, while at the same time minimizing the noise of the new technology.
5

t

akeaways and

r

ecommendations

to

be more productive with Microsoft Teams
Benchmark Knowledge for Leadership

– Benchmarking knowledge at your leadership level addresses,

"We don't know what we don't know".

Leadership or those in your organization

that impact change or control workflow and processes

need to know how collaborating,

sharing,

and working together happen across

the

office 365

toolkit

and what that means

when working and communicating in

Microsoft Teams.

– This type of knowledge gain enables

leadership

to think about workflows, processes, their technology roadmap and how a digital transformation can impact an organization positively.

Access and Plan your Teams Architecture

– The creation of Microsoft Teams builds SharePoint sites as a structure for storing and sharing a Team's content. If you already use SharePoint this could create duplication of sites. How you used to work,

could be

different than the way you want to work. You should assess and determine if any restructure is required so that you can better share content across your organization to bring down siloed information.

This is why benchmarking knowledge of how content is shared and how content surfaces across Office 365 is important.

Identify Easy Wins and Share the Success Stories

– Most clients we work with can identify easy wins, but they don't always think about sharing the success. Sharing how one business unit is using Teams to process simple workflows in a new modern way may spark another business unit to consider a different way to do something. Failing to share successes limits the opportunity to

create tipping points

and you risk users doing something a particular way because that's the way it has always been done. Sharing your wins may require that you think about user communication and how

you

will be sharing that information across your organization.

Use Teams Beyond Chat and Meetings

– Efficiency within Microsoft Teams means making it a hub not only for communication but also for work. You aren't simply reducing email volume because of chat in Teams, it's because you are working around your content in Teams and within apps to leverage pervasive and persistent chat to increase transparency. Consider what other

2

nd

party apps (other Microsoft 365 apps) you can bring into your

T

eams or channels. The growth of Teams means most every software platform that is cloud-based is providing a 3

rd

party app that can also connect to Teams. Consider what custom apps and automation can be buil

t

using Power Automate or Power Apps

to automate.

Understand How Your Users Work –

This task, as simple as it sounds can be the most challenging.

When we work with our clients, we bring knowledge of the Microsoft 365 tools and a clear understanding of how they can work.

Digital transformation

isn't impacted just because of our knowledge, or the knowledge of your

companies

Office 365 Champions

,

it's that knowledge combined with your process experts, those

users in your organization

that are

responsible for the business operations

. TOGETHER,

they

can impact process change that bring

s

efficiencies and automated processes.

Many larger organizations have a

support

team

that work

s

with various business units, we've augmented such teams in Healthcare and

Finance industries

. Small to mid-size businesses may not have a process improvement group,

and if that is the case, or if that team isn't familiar with what Office 365 can do,

that will hamper

your digital

transformation. Consider at-the-elbow

demos of tools and listen to pain

points and

review

current workflow processes

to provide solutions that help bring efficiencies to the department.

If possible

or

needed,

consider

Proof of Concept

s

to demo and then solicit feedback.
Resources
During the COO presentation, I referenced a few stories of technology in use and shared some vision around Microsoft Viva, Microsoft's new employee experience that is supposed to bring together communications, knowledge, learning resources, and insights all within Microsoft Teams. These links may be helpful.