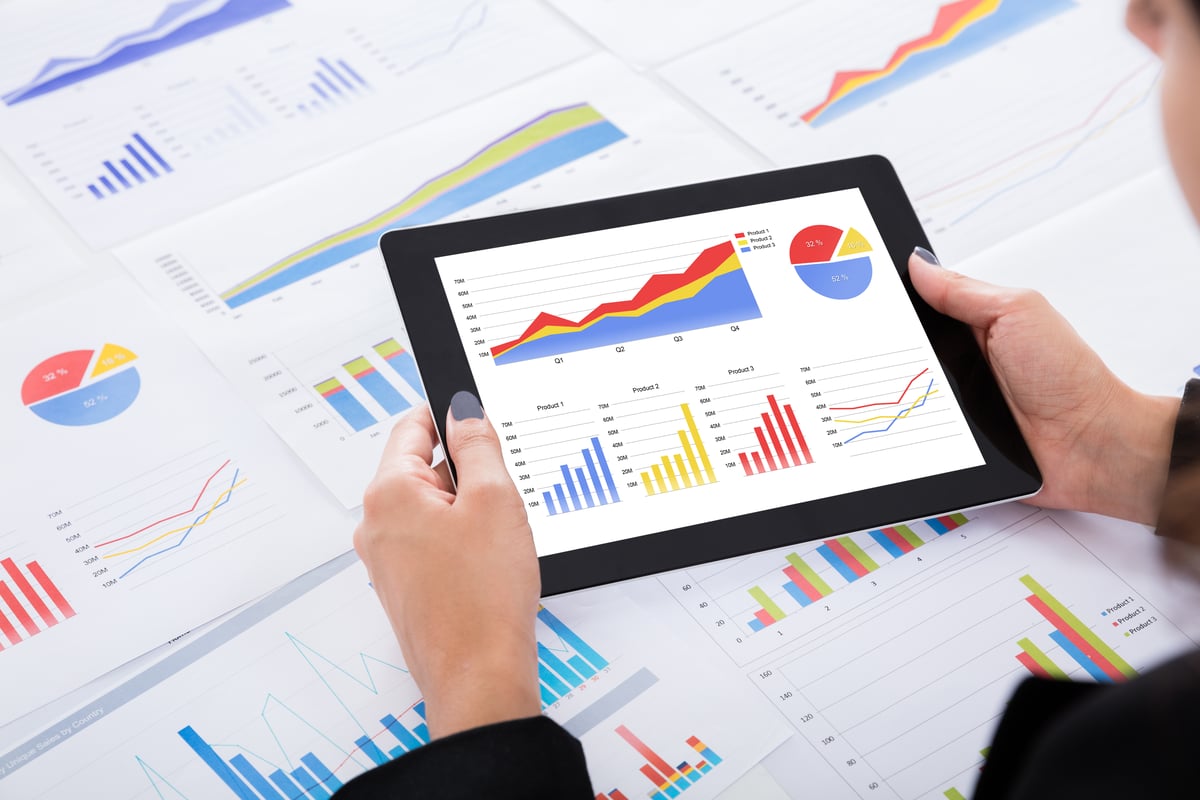 Businesses that have migrated to Office 365 are beginning to see and use an exciting new feature – Insights for MyAnalytics. MyAnalytics allows users to track the time employees spend on certain applications to enhance productivity and efficiency. Insights for MyAnalytics is a separate add-on that provides actionable insights for employees, which can help boost office productivity. Here's what you need to know about this new update – and how it can help you grow your business.
What Is MyAnalytics?
When you use Office 365 applications, such as Outlook, Microsoft tracks the amount of time that you spend using various programs – and the data goes into a feature known as MyAnalytics. The purpose of MyAnalytics is to help you and your company become more efficient and productive, looking at where you and your employees spend their time.
With MyAnalytics, you and your company have access to the following features:
A personal dashboard that outlines how you spend your time on Office 365, as well as productivity insights, suggestions for improvement, and helpful information about the top collaborators in your network.
A weekly email digest that highlights your previous workweek.
Adoption materials for individuals, teams, and work habits to help you reduce stress, increase productivity, and stimulate creativity.
An Outlook Add-in that gives you activity cards based on recent activities, enabling quicker responses.
Nudges in Outlook to help you sustain and develop healthier work habits.
MyAnalytics already provides incredible insight into how teams and individuals work, encouraging greater productivity and more enjoyable time at work. However, Insights for MyAnalytics is an optional add-on you can enable for this application that provides additional benefits.
What Does Insight for MyAnalytics Do?
Microsoft unveiled Insights for MyAnalytics in March 2019, with a plan to implement the feature starting in May. You can disable or enable Insights for MyAnalytics in your Outlook menu at any time. Unlike MyAnalytics, the Insights add-on does not have access to the dashboard, email digest, or nudges.
With the Insights for MyAnalytics, you can boost your MyAnalytics features by adding the following insight cards to your regular workspace:
You can prepare for certain meeting conflicts, receive meeting preparation tips, and see who does not accept your meeting invitations.
You can book focus time to prepare for meetings and stay on track of work.
You can see the emails you still need to read from important, high-priority contacts.
You can see how many times you email colleagues after hours and understand your impact, helping your team achieve a healthy work-life balance.
You can implement "To-Do" reminders so you always stay on track of tasks, using data from your emails.
You can set up one-on-one meetings with certain contacts you may fall behind with.
While Insights for MyAnalytics may provide lots of insights into your activities, you retain the utmost security and privacy with the implementation. Nothing will change for users of MyAnalytics with the addition of the new Insights tool.
If you and your company need assistance with Office 365 applications, KnowledgeWave can help. We provide a comprehensive and easy-to-use learning platform for companies looking to boost their Office 365 productivity. Visit KnowledgeWave today to learn more about our platform and start your free trial.
Learn more