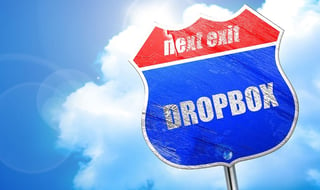 I was speaking with a client recently. She had reached out to me for training on OneDrive for Business. I've worked with this woman for years and she was very excited that her business had moved to the cloud. She looked forward to leveraging Office 365 and all the awesome collaboration features.
An ideal employee
This woman tends to be a self-starter and early adopter of technology. She beamed with excitement knowing that she and her team could now access their work email on their phone versus having to log in through Citrix on a desktop.
This is exactly the type of employee companies want, right? An employee who will check email after hours, or offsite, one that's eager and accepting of change. An employee like that goes against the norm and helps to create tipping points for adoption by other users.
They're the ones that start using Skype for Business because it's available. They're open to moving away from GoToMeeting or WebEx because Skype is so nicely integrated with Office 365. They see the ease-of-use benefits, even if they don't understand the full impact of the cost savings benefits by eliminating duplicate products.
Welcome to the cloud...but where's the storage?
While speaking with my client about OneDrive for Business, the usual question came up, Where do I put my documents? OneDrive Office 365 or SharePoint? We touched on the reasons for both and I asked the client to check the availability of both OneDrive and SharePoint in their Office 365 tenant.
Her organization hadn't enabled either one! While I understand that governance matters and SharePoint success comes through establishing goals, users like this one find solutions to do what they need to, to be successful in their work environment.
Don't delay OneDrive access because: Dropbox
While the company was planning out their OneDrive Office 365 policy, this person was researching details on the how to use OneDrive and why to use it over SharePoint. And here's the clincher: she was motivated to use OneDrive Office 365 instead of Dropbox because of the integrated Office 365 experience. Let me repeat, use OneDrive instead of Dropbox.
While the business was working on their OneDrive policy, for fear of document leakage, this user, who remains nameless, was already using a cloud storage solution to access documents from other locations. Why? Because she was finding a solution that enabled her to do what was needed for her job.
Without pointing fingers, I checked with another individual at the company, there was an informal "policy" in place that stated users were not to use cloud storage for work related documents. The employee was not aware of the policy. In this particular case, it wasn't sensitive data, and no one lost their job.
The user ultimately got their OneDrive access and SharePoint Online is now in the works because other users are asking for Office 365 Groups. Now they can really benefit from the power of the cloud!
Make OneDrive your official solution
The title of this post is pretty obvious at this point. Power users, regardless of documented or undocumented policies, often find ways to do their job in the most efficient way. They aren't trying to break rules, they are trying to get great work done.
If you're a business that is deploying, will soon be deploying or recently deployed Office 365, but you haven't planned for or provided users with OneDrive for Business you need to make it a top priority. If you don't, your users will find their own solution.
Leverage your power users to help your business with user adoption. These early adopters can pull those reluctant to change along to make your organization more efficient.
Businesses can spend forever on governance and policies. While they are needed, sometimes baselines are best practice. Set some limits and rules, and continue to grow your policies over time.