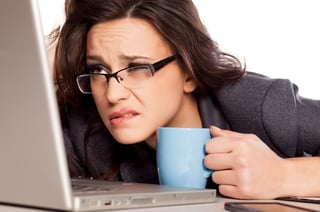 Of course you are interested in maximizing your revenues by spending less time troubleshooting end-user issues. So it makes sense to explore as many self-serve options as possible.
You are among the tech savvy, after all, and you already know that automation can save money and free tech resources to concentrate on harder problems.
Making the business case
A system for self-serve computer troubleshooting has the obvious benefits of reducing help desk volume. Be sure to keep the less-obvious advantages in mind, too.
"The benefits of a well-designed self-service portal go beyond service desk contact reduction. If properly implemented, self-service can improve satisfaction, provide trend analysis, identify training opportunities, and consolidate knowledge," said David Coyle, research vice president at Gartner. "These 'soft' benefits should always be outlined when making a business case for self-service."
How much is too much?
"The question is, how much of the support process can you automate? It's easy to go too far," writes Danny Bradbury for ComputerWeekly.com.
Gartner recommends starting with a careful, realistic ROI analysis. You can definitely save money with self-serve, but only on certain types of end-user issues. Categorize your current help desk traffic and be realistic about which areas are most amenable to self-serve. This can help guide your investment in developing automated computer troubleshooting systems that will more-than pay for themselves.
Low hanging fruit
For most IT help desks, the two most frequent support requests are password resets and how-to questions.
With password problems making up 20-30% of request volume, automating this function with online password reset tools can save a bundle.
Teach people how to fish
As psychologists are fond of saying, we teach people how to treat us. If you expect people to take advantage of self-serve options first, you will have to take it upon yourself to teach them how.
When they call with a request that could have been solved using self-serve, rather than giving them the answer directly, very graciously send them out to the appropriate resource or FAQ, even if it takes extra time. This helps establish your rules of engagement.
Ask your awesome support techs to be patient as they bring people along. End users aren't trying to be annoying; they are just regular people trying to get their work done and they need to be properly encouraged to go the self-serve route first.
Easy reminders
The reality is that end users won't naturally or immediately flock to self-service. Past experience shows that end-user acceptance varies greatly. So make sure you have a strategy to gradually (and steadily) steer them toward your self-serve options for all of their computer troubleshooting needs.
One starting point is to print small cards and pass them out to end users as part of the roll-out of your self-serve solution. The card can include basic steps to try first, like a reboot, and check cord connections, and apply updates (if that applies in your situation). Then it can point them to the appropriate entry point into your self-serve options; put the URL in giant, bold font!
Every time you take a request, here's the conversation:
"Did you try all the steps on the troubleshooting card? Oh, you can't find yours? Here's a link to the PDF, most users like to print it out and pin it to their wall!"
An ounce of prevention is worth a pound of support tickets
The use of good systems management techniques can help you identify and address hardware and software problems before they even become known to your end users.
Another under-utilized prevention technique is training. We recommend a 2-pronged approach.
First, be sure you offer software training for all end users. This helps cut down on those how-to requests which are among the most frequent types of support requests.
A second type of training addresses basic computer problem-solving techniques. You might be surprised at how many users aren't very good at formulating a good search. And voila, the interwebz can now provide an easy first-stop self-serve troubleshooting system that you don't even have to build or maintain – bonus!
End users also benefit from basic phishing and malware awareness training. All of this probably seems so obvious to your tech team that it barely seems worth mentioning, but it's not always obvious to end users. And requiring literally 10 minutes of online training in these areas can spare you a certain number of support tickets for months to come.
The many flavors of Web-based support
Creating a portal where users can access various self-serve modalities is the most common way to approach this.
When designing your approach, Oracle offers a nice paper on best practices for such interfaces. And a good rule of thumb is to get the user to where they want to go in three clicks or less.
Web-based solutions include:
FAQ
Frequently Asked Questions are a great place to start.
Searchable knowledge base
Every time a ticket is handled, make sure that it has a corresponding entry into the knowledge base. This is handy both for end users and also for the professional development of your own support techs.
Community forum
Leverage the collective intelligence of users to provide a whole new dimension to supplement Web self-service. You may be surprised how willing users are to help their peers and collaborate on problem-solving. It's a win for you because this is frequently done with minimal involvement from your staff.
Walk-throughs or wizards
When users don't know what to ask for or what terms to search, the knowledge base will be of limited utility. By allowing users to answer a series of simple questions, you can use branching questions and decision-tree logic to try to get them pointed in the right direction.
The power of voice
You might find some users and clients who still insist on picking up the phone. That's where an interactive voice response (IVR) system comes into play.
Our advice: keep it simple. Resolve their problem or put them in touch with a live person in 3 steps. Those who call for help are often annoyed to start with, so endless phone options are likely to leave them livid.
What next?
Plan accordingly for ongoing maintenance. While you might like to think of this as a one-time investment, in reality, these systems need regular care and feeding.
And we can't stress this enough: Keep good records of usage of all modalities. Then use that data to drive your future planning, while always keeping your eye on the prize of maximizing revenues.
It can be difficult to find differentiators that also drive good margins. We get it, and we can help. End-user training services for your clients can be a valued-added differentiator that simultaneously builds a solid recurring revenue stream. Sound like a dream come true? It is.
Learn more.