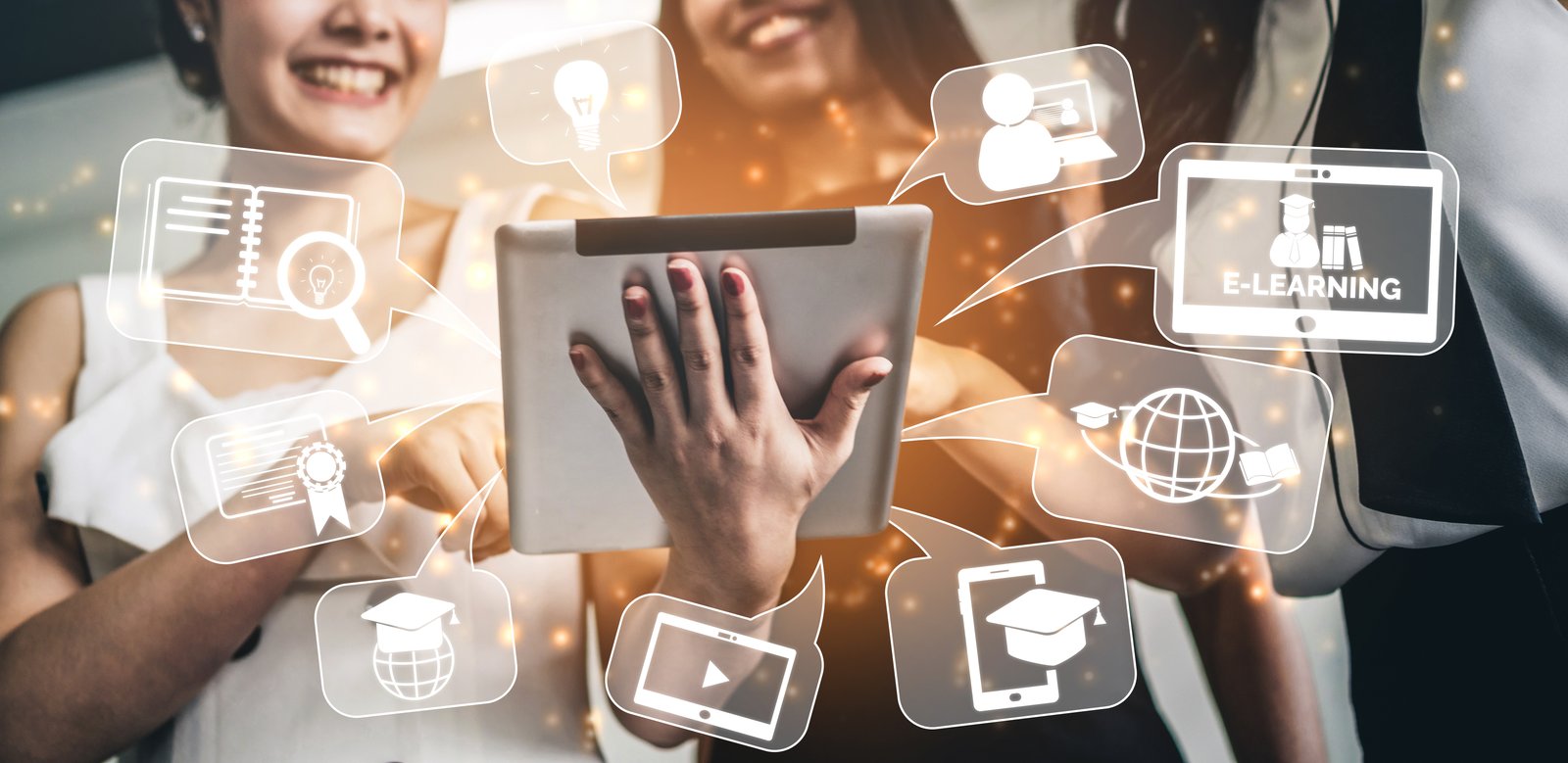 Microsoft Office 365 is the most dominant office software in the world with over 120 million business users today. With many previous versions of the software released, some older versions which are still in place today, it's safe to say that knowledge of Microsoft Office is an essential part of participating in the workplace.
Much of the business world today either grew up or came into adulthood using Word, Excel, PowerPoint, and Outlook. As such, most of us have some exposure with these core flagship productivity tools, however, there remains a great deal of untapped potential with the transition to Office 365 and the cloud functionality it provides.
Many users either aren't familiar with the newer collaboration features in these tools or haven't had the opportunity to learn about the new tools available. Tools like Delve, MyAnalytics, Planner, Stream, and Teams. As a result, users don't have the experience or knowledge of how these tools work together and how they can provide an opportunity to streamline business workflow and processes.
How Can You Optimize Your Team to use new Office 365 features?
I asked our team to provide some highlights of their favorite features or new ways to work collaboratively using Office tools we've all been using for decades. I asked that they share how Office 365 presents new ways for them to work with these Microsoft Office staples. If they had a new favorite Office 365 tool, they could share why they liked that tool. Our team is experienced and has some expertise, but what our team shared isn't complex and you can implement many of these yourself if you are using Office 365. These are some of the replies our team members shared.
Outlook Mobile App
The Microsoft Outlook app brings Outlook and how I use mail and my calendar to my iPhone (Mobile Device) wherever I am. I love how I can easily see recent shared and attached files. Like the desktop version of Outlook, the mobile app helps to sort my email using the Focused Inbox functionality. Recently, I've even started to schedule Teams meetings directly in the mobile Outlook app.
OneDrive for Business
We've been using OneDrive for Business for a while. Besides the obvious ability to access content across devices and locations, I love how it's seamless when using on my PC via Windows Explorer. The ability for me to create share links from Windows is very cool. I can even create expiring links to better manage access to the files I share with vendors and clients. Oh, yeah, did I mention AutoSave is a game-changer.
Still working old school, not using Autosave, need to recover a document? This post shares step-by-step instructions on how to recover an unsaved Word document.
Microsoft Teams Mobile App
I travel a lot across different sites when working with our government clients. I love that I can stay current on various projects and team conversations. A favorite feature with the mobile Teams app is the ability to reply to a chat or group conversation with a voice note. Moving around limits the time I have to type a reply and voice notes allow me to contribute and provide updates to my colleagues quickly and efficiently.
The Focused Inbox
I've been with KnowledgeWave for a long time, and I love to keep up on technology news. Over the years I have subscribed to lots of blogs and different services that bring industry news to my inbox. Like everyone else, I get a lot of emails, too much probably. The Focused inbox feature lets me better manage these subscriptions by placing them in the filtered view right in my "inbox". I see more important messages in the Focused view, and these information emails filter into my Other view. It helps me prioritize replies and reduces the anxiety of the number of my unread messages.
Microsoft Teams
Teams is awesome. I could share a lot about how this has changed how I work at KnowledgeWave, but I'll limit it to the top two reasons why I like Microsoft Teams. #1, It has reduced the amount of internal email I receive and has taken the email "chatter" to zero. I now use email for more formal purposes internally, and our client email in a sense has been elevated as more important. #2, I love how we pulled in our most popular and active spreadsheets as Tabs in our Team channels. I'm in them often and the ability to access them within Teams, while having conversations about the content has enabled me to work around our content more seamlessly.
Version Control
Saving my work flies in OneDrive or team and project files in SharePoint (also accessible in our Microsoft Team) has totally changed how I previously worked with files regarding versioning. Our blog post, Fix the File Proliferation Programs with OneDrive and Office 365 is exactly how I use to work. I'd put dates in my file names, and I'd share them by sending attachments. Now I share via links to maintain a single copy of a document and I use the version history option from the application to see the version history if needed. I can open a previous version, compare or restore when needed.
Co-Authoring and Live Collaboration
We take it for granted, it's so natural for our team today, but it wasn't that long ago, and I talk to people weekly that still can't be in the same documents at the same time. Our move to the cloud lets me work on team projects, and I can be in the same Word documents and PowerPoint presentations as my colleagues, but I remember when I use to have to ask them to close out of the document before I could access it. It's hard to believe we use to have to work like that. (Many companies still do work like that!)
Simultaneously Edit a Document with Other Authors
New Features in Word, Excel, and PowerPoint
Here's what I love about the latest versions of these apps. Word: How our team can collaborate at the same time and how we use the comments feature on the content we create together. Excel: Flash fill came out a while ago, but many users still don't know about it. It pretty much made the concatenate function obsolete. PowerPoint: Design Ideas is a pretty new feature that gives you strong ideas for slide layout and design and it's silly easy to use. I just started using the Presenter Coach in PowerPoint too, I'll report back on this topic after I spend more time using it, but it looks promising!
Learn more about Presenter Coach in Office 365's PowerPoint 2019
Microsoft Flow
I think Flow is one of the least utilized Office 365 tools because people think it's complicated. Truth be told, it's end-user easy. I received great feedback when our team created a simple Flow that took data collected in a Microsoft Form and pushed it to a Teams channel to announce a new account addition. That automated Flow now triggers back of the house activity that directly impacts our customers and enables us to best serve the client in a much faster way.
How to Connect a Form to a SharePoint List using Microsoft Flow in 3 Steps
Microsoft Stream
The use of Stream kind of popped up on us. (It's turned on by default for organizations) I know that we haven't fully embraced Stream as a YouTube-like business solution, we use the KnowledgeWave Learning Site (KLS) for that, but I really like that we can automatically transcribe our Teams meetings (when recording them.) using Stream. This feature enables me to review meeting transcripts by searching for a keyword. It's cool that I can actually trigger the video to play from a particular place within the transcript too.
Intelligent Search (Bonus)
This search feature allows you to be in one Office Application, search for content, and it returns not only that application content, but content across all your Office 365 applications. E.g., if you are in an Excel worksheet and you need data but cannot remember where it is, simply type the data in, for example, a customer name, the new Intelligent Search now returns links to Word docs with that name, PowerPoint slides, and links to browsing the Internet for the information.
Beyond the Tips, Office 365 Training
I hope you can implement some of our tips at your organization if you haven't already. Training is an important part of the puzzle for user adoption and change related to new software deployments. Even though we have used many of the Office 365 tools for years, Office 365 presents new ways for us to work with these tools. Moving to Office 365 isn't just a move to a new version of the software. Training isn't optional; Office 365 Training is needed to help end-users use these tools in the new ways that will improve and modernize how they work. Employees that learn how to use these tools in a modern way are more productive and find ways to improve workflow which in turn brings efficiencies to their business.
KnowledgeWave helps businesses drive a modern workplace with Office 365 Training. When working with KnowledgeWave you'll have access to a Service Adoption Specialist, webinar presentations, hands-on remote workshops as well as a subscription to the KnowledgeWave Learning Site that helps reinforce and promote the modern workplace through video-based Office 365 Training.
Are you ready to get the most out of Office 365 and learn more about Office 365 Training? Contact us today to speak with a Service Adoption Specialist and learn more information about our program and how we can help you maximize your Office 365 ROI.