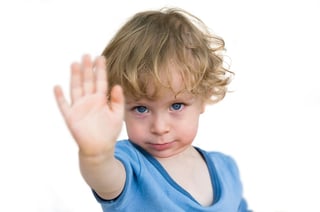 There's bound to be resistance to fully embracing SharePoint and Office 365. Perhaps because your team members may not know enough about how it works.
That's where an online training solution comes to the rescue! Not only does it return valuable time to your day, it also ensures your team is using it proficiently – and to the benefit of the organization.
Begin with some context
Before you seek an online training solution for SharePoint, give your team some context about its usefulness. That will set the scene for any forthcoming training. With one swing, you're planting both your vision for how you see it working for your team, and potentially igniting a brainstorm for new applications.
Some of SharePoint's most attractive features include:
Site creation and maintenance
Users may create fully functional websites accessible by internal or external visitors. Templates of the site layout can be developed as well – thus making maintaining multiple sites a breeze.
Document and file sharing/versioning
SharePoint users can publish documents right to the website. Each document has built-in versioning and change tracking and is viewable from any browser.
Wiki capabilities
In addition to other widgets and plug-ins, SharePoint has a wiki capability baked into the application. With it, your team has the tools to organize: information, resources, documents, and conversations with ease.
With an introduction to its basic framework, you can also tell your team how using SharePoint helps them personally:
Increased productivity
They'll get more done together than ever before. Out of the box (or cloud), SharePoint includes a robust set of tools and capabilities that make workflows more efficient.
Increased collaboration and team building
Your teams will be able to collaborate within the SharePoint environment simply and whenever they need. This also gives the team a chance to work together and grow as a unit – whether they're sitting in the same cube, or on opposite sides of the country. It's beneficial for outside collaborators (vendors, contributors, etc.) as well who may be working with your team on projects.
Centralized information storage and access
They'll always know where a file is, keep notes and comments in a single place, and always be able to access it.
Always open, always accessible
All they need is a browser and an internet connection to access an established SharePoint site.
Setting the scene prior to training with the points above could pique their imaginations about real-world use cases that apply to the team directly. SharePoint is wonderfully form-fitting right out of the box. With some brainstorming, any team can find a use for it.
But what if they don't?
Resistance may arise because your team members simply can't foresee how SharePoint's implementation will help, or how Office 365 SharePoint training is beneficial. In this case, you may need to explain how you expect them to use it. That's where a training plan comes in handy.
Rather than trying to push the entirety of SharePoint's capabilities into your team's minds, start small. Keep the 80/20 rule (80% of the results will come from 20% of the features and functionality) in mind as you plot out which functions matter most, or assist your team's workflow. Then prioritize those functions as the focus of your plan.
Should you seek online training for all features on your list? Not immediately. And not if you want the training to stick.
Organizations tend to find more success when they use an iterative approach to their learners' journey. Start with the highest priority needs, then slowly work your way through the rest of the list as your team proves its proficiency. You should also organize training around updates to the software, or incorporate more advanced feature sets.
Better yet, utilize your team! A few members of your team will naturally feel more at ease in SharePoint than others. Ask them to organize special topic training for peer-to-peer instruction and guidance. These people can be your internal champions.
Get help from online training
But, if you're like most managers we know, your time is already taken up by meetings, meetings, and more meetings. You probably don't have the time you need to organize a meaningful SharePoint training plan. That's where online training can assist you—and your team—with its flexibility and convenience.
Organizations that rely on online training are quick to promote its ability to deliver:
Engaging, targeted learning sessions
Presentations that appeal to multiple learner types congruently
Convenient scheduling
Cost savings
Certified instruction
Training consistency
If you're looking for an online training solution that provides all of those, you're reading the right blog. KnowledgeWave works with you to develop an online SharePoint training that meets your needs.
With knowledge comes confidence. It's natural for those who aren't experienced with SharePoint to resist using it. But if you give context to its benefits and provide the right online training solution, your productivity and workflow ease will skyrocket. And with the time you'll save, you can catch a few more meetings.