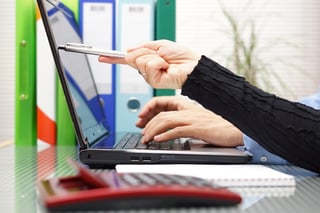 By now, we're all used to periodic updates to Word and other Microsoft Office applications. But maybe you haven't had a chance to keep up with some of the recent changes, or really think about them in terms of how your team could be using new features to enhance daily work.
As I began exploring some of the latest Microsoft Word features, I was legitimately excited about how they will help me out with productivity here at the office. Never before have we had so many hidden gems in Word to make life easier. Allow me to share my excitement!
Check out my personal top six list of the latest Microsoft Word features
1. Save to the cloud
I don't save to my local computer anymore. I don't save to network drives anymore. I definitely don't save to my desktop! I save my documents to the cloud using either OneDrive for Business or SharePoint. Why? For me, it's all about the document control. I save my documents in one place and I can access the most current version. I also share my documents using links (where I can grant and revoke permissions) to the cloud location for version control.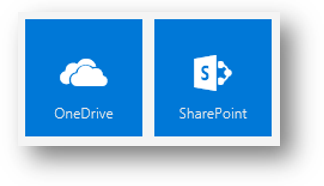 2. The History tab
About that version control…once I save a document to the cloud, I can work with my team. There may be times when someone else (let's face it, even I) make a big change that isn't exactly what I wanted. With the History tab, I can see the date and time that changes were made and restore to an earlier version. Again, I still have only one working version. That's ideal for productivity! We don't want 6 of the same document stored in several places.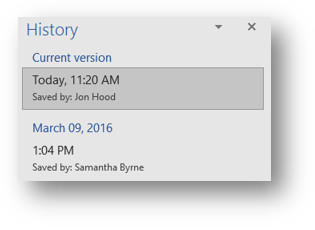 3. Anywhere access
With Office 365, I absolutely LOVE anywhere access. I have seamless integration across all of my devices. As I've mentioned in webinars and other blog posts, my office is anywhere I am at that moment. Seriously! Even when I don't have an internet connection, I can still work offline. This is easily accomplished by syncing document libraries to my computer. I work on documents and then when an internet connection is reestablished, it automatically syncs to the cloud. Love it.

4. Tell Me
This is a quick and easy new feature where I type what I want to do in Word, using my own words, and the Tell Me field will guide me through the process. If I'm on a roll and I want to quickly find a command, I use Tell Me to do what I need to do. No need to click around tabs and find the command on the ribbon. Just type and go! I can also get help on the word I typed in or even use Smart Lookup to learn more.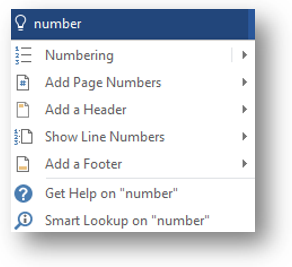 5. Smart Lookup
There's no need to leave Word to find out more about something. I've been using Smart Lookup to explore on Wikipedia, do a web search for more information about the topic, even find the definition/origin of a word. I just highlight a word and click Smart Lookup. I love not having to leave Word to do this!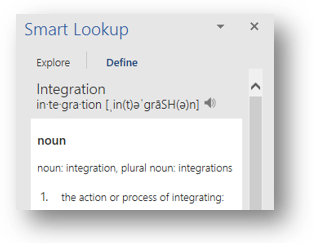 6. Real-time collaboration
As far as my favorite of the latest Microsoft Word features go, I'm saving the best for last. Probably the coolest new feature within Word 2016 is the ability to co-author and collaborate in real-time. I can actually see what my co-workers are typing and where they are in the document. I easily use Skype for Business to communicate during the collaboration with IM or an ad hoc meeting. I'm not limited when using this feature…I can share with any of my team members instantly.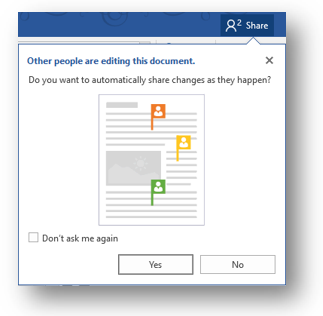 I've gotta say, Word 2016 has made me way more productive! Check out our video covering 10 super handy features in Microsoft Word.