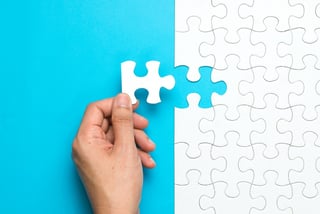 One of my many roles is to speak with organizations about leveraging everyday technology in order to help them become more efficient.
For me to be effective, I ask questions about workflows. Conversations with IT, management and users help uncover pieces of the workflow puzzle which often help us find suitable solutions to become more efficient.
You'll recognize this scenario...
Recently I was speaking with a client who is VP of Sales at his company. We were discussing benefits of Office 365 (if you subscribe to our blog, we write about this often) which sparked discussion on one of his workflows.
Currently he sends out 14 individual Excel spreadsheets as email attachments, one to each of his field sales personnel. Each salesperson edits their copy of the document and sends it back later in the week. The VP then takes the edited spreadsheets, extracts data and rolls it up to a report for executive management. I am sure he has the process streamlined to save as much time as possible, but my immediate thoughts were:
Emailing 14 documents every week and waiting on return emails is archaic. Come on, its almost 2017!
My quick math brain estimated 14 hourly sales salaries at 1 hour per week + a VP at 3 to 4 hours per week, times 52 weeks. Somebody show the executive team the cost of this inefficiency!
How many others in this organization are following similar processes?
How many other organizations do the same thing?
With OneDrive, Office 365 makes this much easier
I went on to discuss how updating his business software makes sense for his company. One of the greatest advantages of Office 365 and OneDrive for Business is the ability to collaborate.
By using OneDrive, Office 365 can save this VP hours each week, which add up to real savings. In order for him to feel comfortable with cloud-based collaboration I needed to address document version control.
Document version control will allow him to view or restore previous versions of files. With Office 365 versioning settings are simple to adjust. For a quick description check out this document published by the University of Southern Florida. And version history is turned on by default!
As for security, OneDrive for Business is HIPAA compliant, FedRAMP authorized and meets industry-specific compliance such as ISO 27001.
If this resonates with you here are three tips to help make your journey simple and successful:
It is time to leverage advances in business software and move the technology needle in your organization. But somebody has to show them the way. That's your job. And that's why I wrote this: to give you encouragement and information you can use. Go get 'em!
Can I help? Call me at 800-831-8449 x102 or book some time on my schedule.